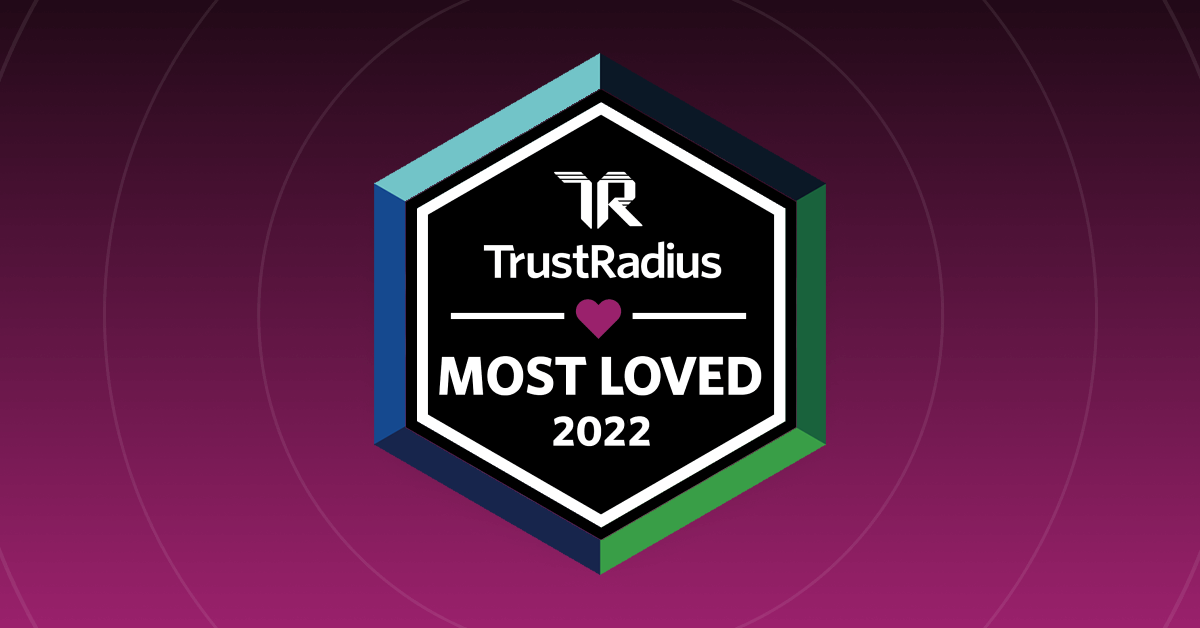 TrustRadius serves over 1 million B2B technology buyers per month with verified reviews and ratings to make informed purchasing decisions. Each year, TrustRadius analyzes every review collected on tens of thousands of products across hundreds of categories, looking for how often users mentioned something they absolutely love about these products. By comparing love-related keywords against the total number of reviews for each product, they come up with a listing of the top 100 "Most Loved Software" offerings on their site.
PCRecruiter is honored to be one very few recruiting software options to place on TrustRadius' 2022 Most Loved Awards. This is a particularly special Valentine's Day present, as we know our award is based solely on the glowing comments from verified, independent reviews written by professionals in recruitment, staffing, and human resources.
"Buyers have many options to choose from when it comes to recruitment agency software. Recruiting in today's employment market can be a headache, but the right software can help ease that pain. PCRecruiter is one of the most loved software products of 2022," said Megan Headley, VP of Research at TrustRadius. "PCRecruiter earned a Most Loved award based directly on feedback from their customers. Reviewers highlighted the time savings the product provided, the simple integrations with other software products, and the reporting features offered."
Some of the comments have included:
"PCRecruiter always seems to be ahead of the game, innovative and talks with the customers on how to improve the logic and workflow and adapting it to the entire recruiting, hiring and placement process."
"The technical support is terrific and frankly the main reason I won't even consider switching to another platform. I love that if I have a question and can't find the answer quickly within their learning management system, I can call or chat with them and get an immediate response."
"For presenting candidates to clients, PCRecruiter has had rave reviews from my clients. It's easy to look through a candidate's profile and provide feedback."
"PCR has been instrumental in our growth and success and all 14 of our offices use it. The system is deep with solutions to keeping track of candidates, clients, business opportunities, jobs and so much more. It also integrates with a number of other applications that we use daily. We would not be able to function without PCR as the backbone of our recruiting systems."
This announcement comes on the heels of PCRecruiter making the Top 50 HR Software list on G2 for 2022.