When it's time to hire, time is always of the essence. Not only is faster hiring an effective way to reduce your cost-per-hire, it can give you a better chance of securing top talent before they get snapped up by a competitor. No matter which industry you're recruiting for, the time-to-hire metric is likely to be one of your most valuable performance indicators.
So how can you reduce the friction and increases the velocity of your hiring process, without working at twice the speed and suffering from recruiter burning out in the process? Like a professional athlete, making minor adjustments in your training and approach can make all the difference when you hit the field of play.
Why hire faster?
The plain and simple reason why you should hire faster is that the best candidates have a short shelf life. Once you've uncovered a promising individual, there's only limited time to act, and even then you may already be too late. The reason? Many employers and recruiters are using ever more inventive and time-efficient tactics to get the right candidates quicker through the door.
The so-called 'The Great Resignation' – where millions of US workers voluntarily left their jobs – means that when it comes to the job market, the supply of vacant positions is now outweighed by demand. In addition, there's also a notable trend amongst millennials (those born between roughly 1980 and 1996) to change jobs more frequently than other generations. A recent Gallup poll revealed that 60% of millennials are open to a new job opportunity.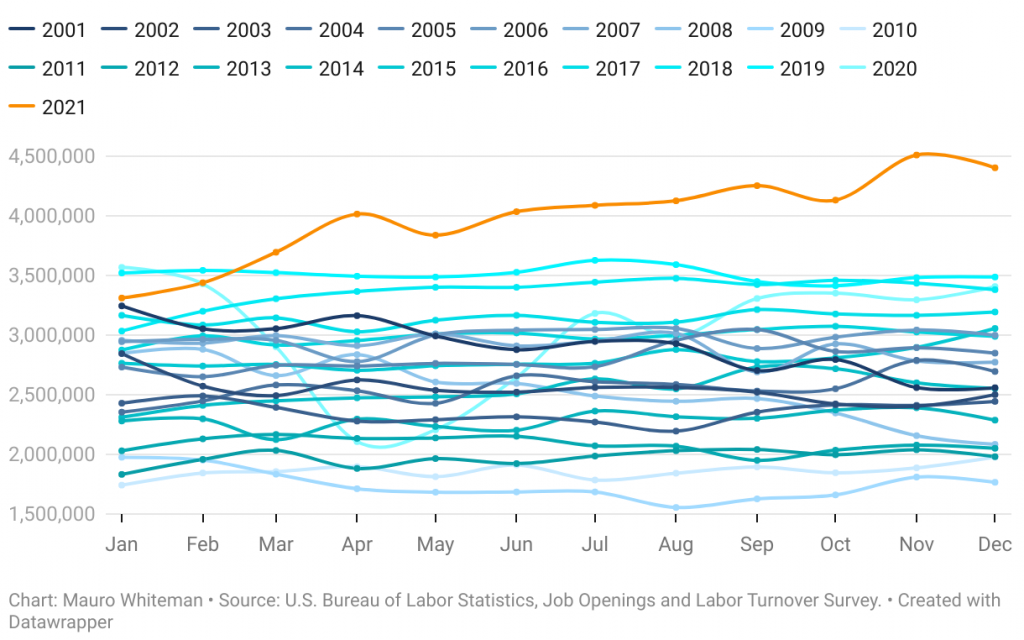 How can you hire faster?
With the terrain of the general recruitment landscape mapped out, what can you do as a recruiter to navigate it quicker and more effectively? Here are our top ten tips for hiring faster.
Select the right Applicant Tracking System (ATS) and CRM

It pays to invest in the right ATS and recruitment CRM. After all, they're the most important tools in your day-to-day and the key to structuring your hiring process more effectively. With the right, configurable solution in place for managing talent and applicant flow, you can continuously optimize every stage of the recruiting process.
Refine, standardize, and automate your recruiting process

When you need to take a quicker route somewhere, things like maps, traffic reports, satellite navigation, and local knowledge can all come into play. And the candidate journey is no different. By taking the time to analyze their journey, it's possible to identify and remove bottlenecks, find places where automations can save you valuable time.
Choose the right tools for your recruitment tech stack

With so many integrations and point solutions out there, your recruitment tech stack can quickly become unwieldy. Jumping between tools, tabs, or apps, often creates unnecessary friction which slows down the entire process. Whilst it might not yet be possible to use a single tool for every aspect of the hiring workflow, some integrated solutions come pretty close to minimizing the need for multiple tools (which may nor may not work effectively together).
Take a data-driven approach

In a world where almost every industry is harnessing the business benefits of 'Big Data', the right analytics can improve and accelerate recruitment decision-making at every level. Leveraging insights around the time it takes to fill a specific type of role or complete a particular stage of the recruitment process will help you to identity potential time-saving alternatives.
Fill a talent pool in advance

The beauty of deploying the right ATS is that you can create a talent pool in anticipation of the future recruitment. Based on business needs and goals, this database is vital for smoothing and streamlining your search when it's the right time to hire. It's a ready-made source of candidates to whom you can reach out at the appropriate time.
Hire faster by sourcing faster

One way to accelerate your time to hire is by improving your sourcing efforts before the hiring begins. There are a range of strategies you can deploy, including utilizing social media, referrals, talent databases, and monitoring internal talent. Research by LinkedIn revealed that referrals are the number one way people discover a new job.
Deliver a better candidate experience

As with your company brand, you need to ensure potential candidates have a consistent and positive experience at every touchpoint. That means everything from your careers page to your communication during the recruitment process needs to be aligned with your brand voice, and appealing to your audience, to reduce the likelihood of candidates dropping off.
Improve job postings

Another absolutely critical candidate touchpoint is your job posting itself. If you're going to get the best match for the role, you need to make sure it's honest, engaging, and targeted at your ideal candidate. Focus on what the role offers first, before you go into the details.

Providing lists of essential and desirable qualifications and experience helps you to slightly broaden the net. Focusing on your target talent, you might get fewer people interested, but those candidates are more likely to be a better match – reducing the number of applications to sift.
Streamline assessment

Whatever kind of assessment you use to screen candidates, bear in mind that it can add on days to your hiring process. Be selective about which ones you actually need to use in order to make the hire. An ATS system with the ability to create customized filters might be another way to speed up the selection process.
Shorten the interview process

Do you really need three rounds of interviews? One simple way to reduce the time to hire is to optimize the interview process and automate interview scheduling. By conducting fewer interviews or reducing the time between them, you can dramatically accelerate your talent acquisition.
Hire faster but don't rush it
Hire slow, fire fast. That's how it goes, right? The temptation to rush through a hire without going through the proper process and due diligence can easily lead to you selecting the wrong candidate: someone who's not a good fit for a company's culture; a person who's going to onboard and then up and away after weeks or months.
All that time and money wasted on sourcing, interviewing, and onboarding the wrong person (or people) could have been better spent on improving the efficiency and effectiveness of your hiring process, ensuring your efforts to secure a placement are rewarded with the right person for the role.
Hiring faster shouldn't equate to a drop in your hiring standards. In fact, a faster, more efficient hiring process should lead to better hiring results. PCRecruiter has been helping recruiters secure the best talent since 1998. Find out how our software streamlines the hiring process from end-to-end, bringing automations and configurations that can ramp-up your speed and efficiency. Discover our tech.