Getting the best out of your ATS helps your recruiters make better hiring decisions and improve hiring efficiency. The trick is knowing how. Here are 5 tips for getting the best from your ATS.
1. Configure your ATS to fit your unique process
Every recruitment firm and HR team has its own unique workflow. There might be shared best practices, but no two recruiters do things in exactly the same way. For that reason, a good ATS should be customizable to your specific needs.
While ease of use is important, one common problem with out-of-the-box solutions is that they can be too streamlined and not flexible enough to match how you want to use them. At the same time, a solution that's overly customizable can require time and effort to set up, which you may simply not have or which would be better spent making placements.
For most recruiters, the sweet spot is an ATS that can be easily customized and configured around their existing recruitment workflows. They also need a level of out-of-the-box functionality to save time and improve efficiency in certain areas like job postings and candidate communication.
2. Track recruitment metrics from day one
Recruitment is a data-rich industry. Whether you're a new recruiter or you've been in the business a long time, data can give you a competitive advantage. In fact, there's almost no end to the ways you can use it to enhance and refine what you do. It can show you where your successes are and give you a platform to build on.
With built-in analytics and reporting tools, your ATS can give you insights into any activity or any step in your hiring pipeline. These numbers can help you streamline your processes and even enable you to remove pieces that aren't working. For instance, you might want to track the number of communications with different clients or candidates to figure out whether you're contacting them too much or not enough. You could also see which communication channels are getting the most responses.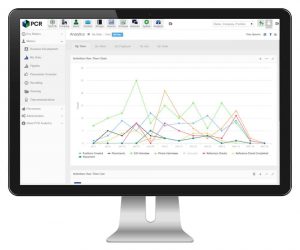 Features like PCR Analytics help you go deeper into the details, surfacing insights from particular recruitment campaigns and showing you what's successful so you can replicate it in the future. Not only can an ATS provide valuable data on your recruitment metrics, such as time-to-hire and cost-per-hire, but it can also be used to track the performance of certain teams or individuals to see where their strengths are.
The metrics you decide to track really depend on your business. However, it's always worth keeping an eye on these numbers:
The number of placements you're making for specific clients
How many candidates you're reviewing for specific positions
How many interviews you're doing, who's doing them, and the success rate
3. Define a workflow and make it uniform
Following a standardized sequence also helps create consistency. After all, if everyone's doing something slightly different, you won't know what's working properly and what needs to be adjusted. Ultimately, a team that makes more effective use of your ATS will improve your overall recruitment efforts.
It's not uncommon to have multiple roles within one sourcing and placement workflow, so sequencing is also useful when different team members are working on different parts of the process. It's important that your tools keep everyone involved in the process on the same page.
With PCRecruiter's Sequencing Tool, you can make it easy for recruiters to get going with both the software and your recruitment processes at the same time. This is great for onboarding new recruiters, as they can simply open up their Tasks for the day and follow the instructions.
4. Keep your recruitment data updated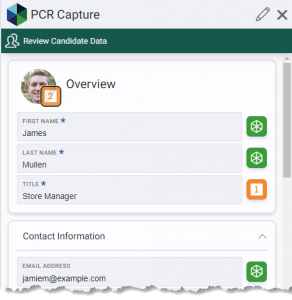 With so many name records, company records, and position records flying about, it doesn't take long for your recruitment data to become cluttered and outdated. Dirty data can slow down the hiring process because recruiters aren't able to find what they need when they need it.
PCRecruiter has a number of tools for keeping your records updated – including reports which let you search for duplicate records and merge data fields quickly and easily. In fact, the upcoming version of PCR Capture slated for June 2023 identifies possible duplicates when candidate data is captured from an online source and allows users to select the most up-to-date data before merging them into a single record.
When it comes to recruitment data, the best practice is to schedule regular clean-ups of your data every few months or so, as incremental and regular cleanups are far easier than large and infrequent ones.
5. Train your recruiting team to use your ATS
With all of the functionality at their fingertips, training your recruitment team on the essentials is an important first step. Recruiters will be working in your ATS on a daily basis — in some cases never stepping outside of it — so it's important to ensure that your team is trained on how to use it effectively. This includes how best to search for candidates, screen resumes, and schedule interviews.
No matter what ATS you use, take advantage of the support, documentation, and user training options available to you. Ask for best practices and tips on making your job easier. The software's support team can often suggest methods that may not be immediately obvious, or help devise ways of achieving your goals more quickly.
A final word of ATS advice
It sounds obvious, but when you're paying for an ATS, the best thing you can do is use it!
With so many features and options for enhancing the recruitment process, there will always be opportunities to optimize what you do and how you do it in order to improve the efficiency of your recruiting efforts.
Chances are if a part of your recruiting process is repetitive, there's a way to automate it. The great thing about PCRecruiter is that our training and support team is always on hand to help simplify your day-to-day workflow with the simple click of a button.
See how to get the best from your ATS. Book a demo