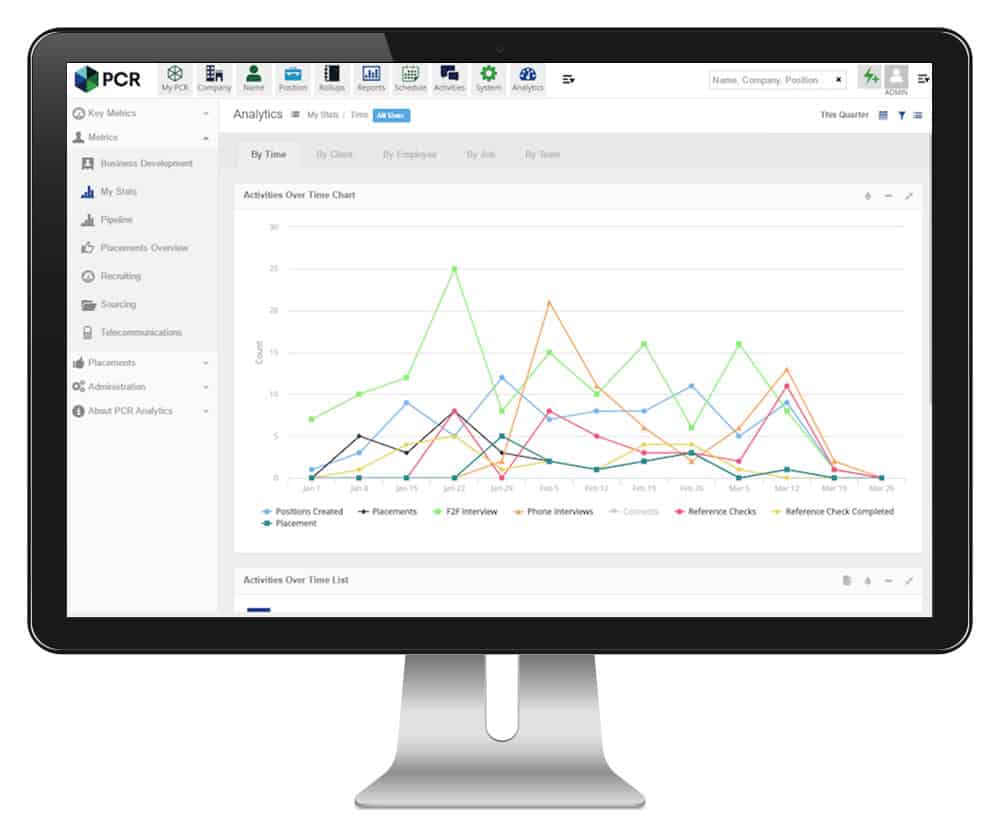 Your ATS may not be right for active recruitment and your recruitment tool may not handle your compliance and pipeline structure needs. PCRecruiter brings you the best of both worlds, and with a public API that makes integration with your ATS a reality.
A recruitment-focused CRM helps you to:
Monitor and manage recruiter engagement with managers and candidates.
Track active jobseekers and the roles they're interested in.
Follow the movement of talent between your competitors.
Track EEO data and report on your recruitment processes.