What is XOR?
XOR is a modern recruiting platform that helps teams hire talent faster and more efficiently.
We do it by equipping you with the tools to communicate over text messaging to drive more engagement, recruit with virtual career fairs to get more candidates, and automate repetitive tasks like screening, scheduling, re-engagement, and onboarding.
Thousands of recruiters trust XOR to hire 50% more efficiently, 33% faster and delight candidates with 90+ net promoter score.
For more information visit www.XOR.ai
How does PCRecruiter Work With XOR?
The XOR-PCRecruiter integration helps recruiting teams hire faster and more efficiently by adding texting, virtual career fairs, and automated screening and scheduling on top of their ATS and CRM capabilities. Candidate profiles and conversations are synced so XOR fits seamlessly into your recruitment workflow.
Integration Features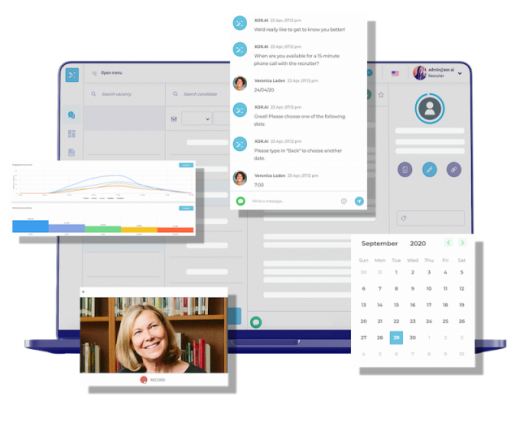 Send Text Campaigns
Recruit and engage faster by sending personalized SMS and WhatsApp campaigns right from PCRecruiter, and reply to incoming messages instantly.
Text-to-Apply
Get more applicants by enabling candidates to apply over text message and QR codes, automating responses using our conversational AI, and have candidate profile created right in PCRecruiter
Candidate Screening
Spend more time with your best candidates by automating candidate screening, scoring, and qualification using an AI-powered chatbot
Interview Scheduling
Save time by automating scheduling workflows including one-to-one, round robin, panel, and sequential interviews
Virtual Career Fairs
Get more candidates and promote your employer brand by hosting virtual career fairs, which are scheduled online events where you can chat with prospective employees.
Learn more at XOR.ai