PCRecruiter Training & Documentation
PCRecruiter's blended support model combines self-accessed documentation, video tutorials, phone training, web chat, and email. On this page you'll find links to documentation for our current and legacy products.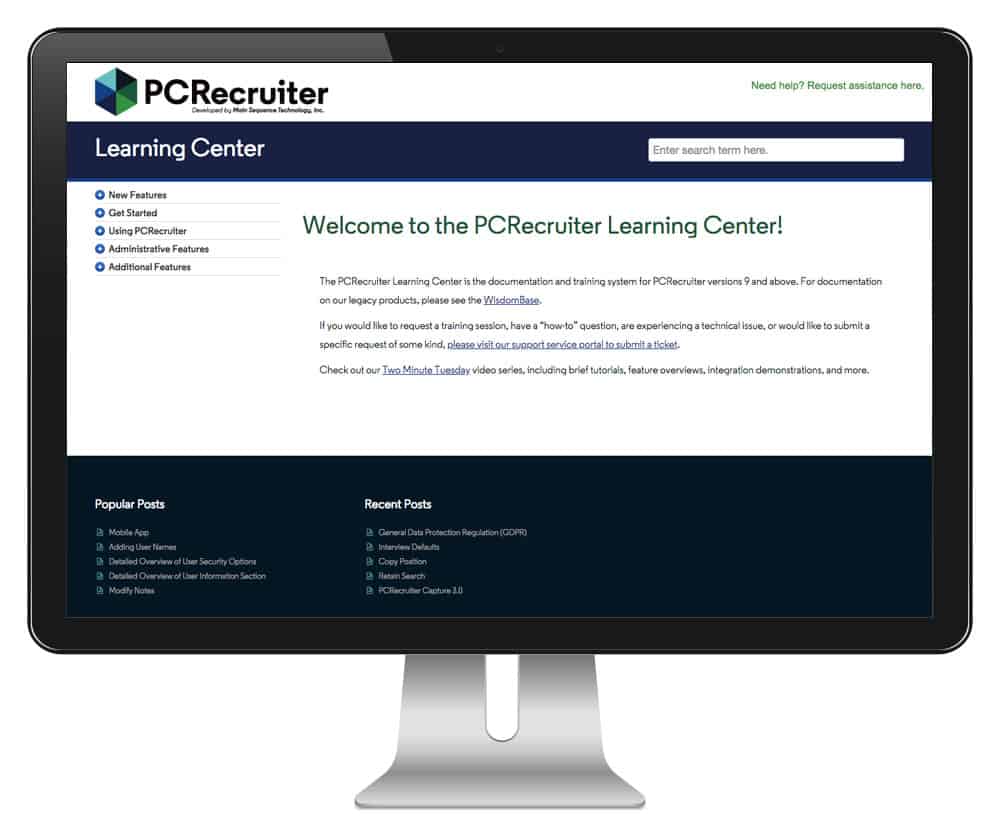 Current PCRecruiter Documentation
The PCRecruiter Learning Center is the primary source of tutorials and information for using our current edition. If you're looking for tutorials, webinar archives, or other details about PCRecruiter, head to https://learning.pcrecruiter.net.
In addition to the Learning Center, you will find ? icons on many screens in PCRecruiter which display tooltips and other screen-specific notes or explanations.
PCRecruiter Training & Support
Need to ask a question or schedule a training session with our award-winning support team? Visit help.pcrecruiter.com to create a ticket.
Legacy Documentation
Clients still using our PCRecruiter 8.x version, which was developed until 2014, may find support material in the PCRecruiter 8 WisdomBase.