PCRecruiter's Position Pipeline is the heart of your applicant tracking process. It keeps your candidates organized and visible for a quick, intuitive, and efficient placement process.
Drag-and-drop applicant pipeline management.
Customize the steps to suit your unique workflow, and create multiple workflows for different types of positions.
Associate automations with steps to trigger emails, group people together, and perform other time-saving actions.
Schedule interviews, review resumes, and record feedback all from a single, simple interface.
Pin candidates as you work so you never loose track of high-value prospects.
Add candidates directly into the Pipeline from the PCR Capture tool, PCR for Outlook, or any other data entry point.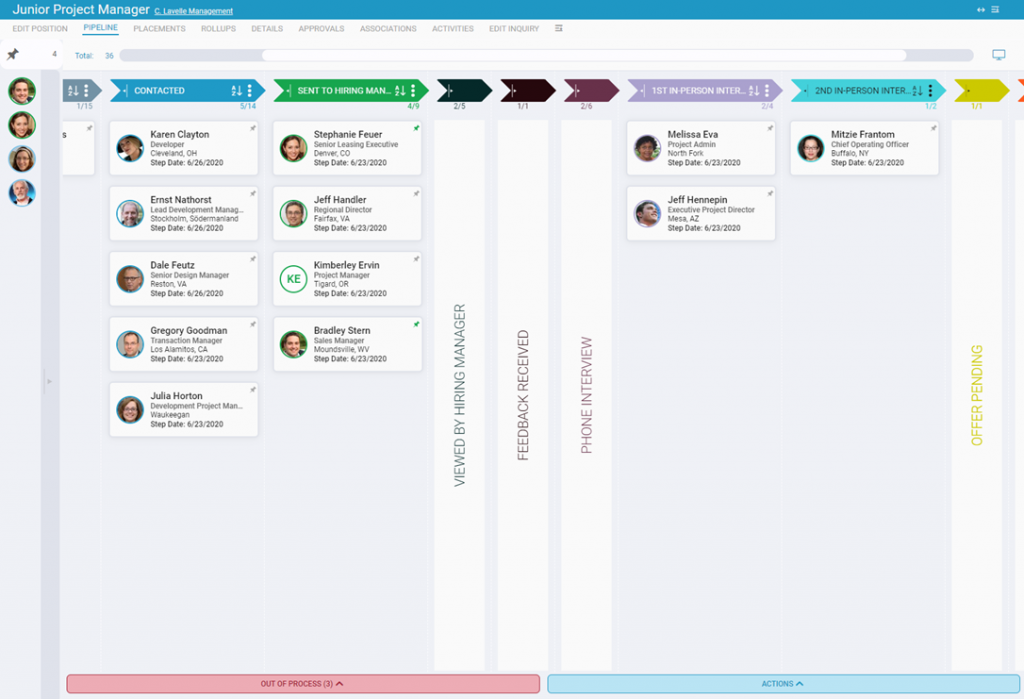 This Pipeline is standard for all new PCRecruiter accounts, and is available as a free upgrade for legacy customers. Talk to your PCRecruiter representative today!