We have released a patch on our SaaS PCRecruiter network which includes a necessary update to our PCRecruiter Launcher. The Launcher is a small desktop app that allows PCRecruiter to connect with your computer's local OS for interactions like alarm popups, attachment handling, and so on.
When you log into PCRecruiter you should be prompted to install the latest version. If you are not prompted, you may download the Windows installer here or download the Mac installer here. If the installation is skipped, some features may not perform as expected.
Here is what you can expect to see: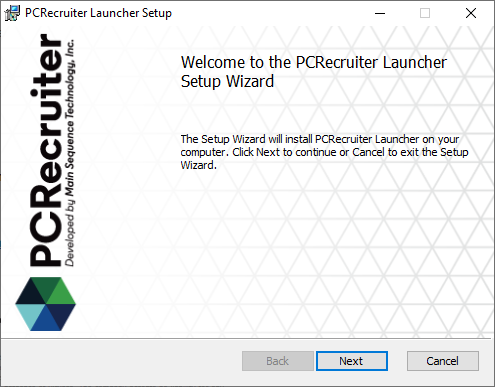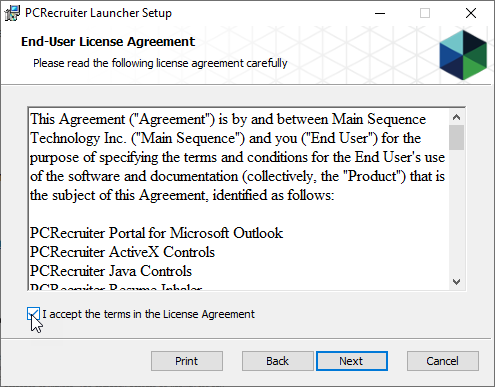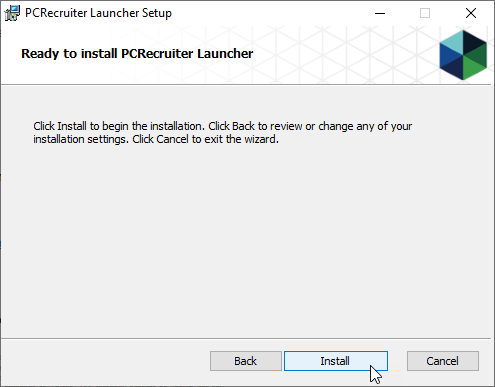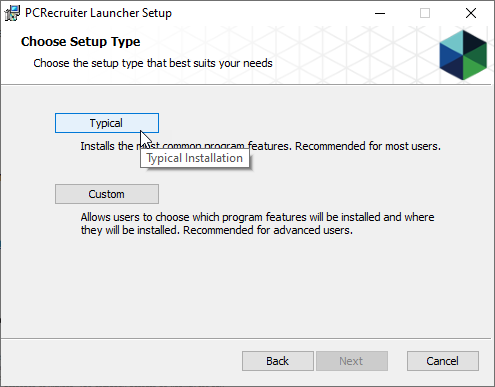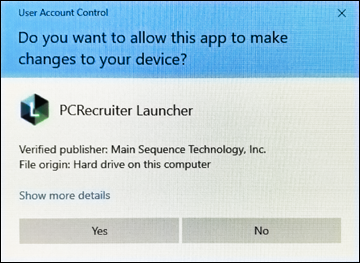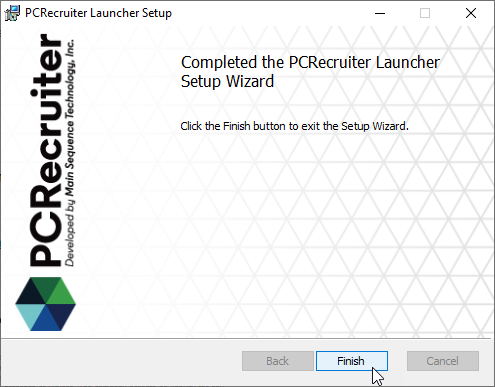 Following this installation, you may continue to use PCRecruiter as usual.