Whether you've been in recruitment for decades, or you're just getting started, your Applicant Tracking System (ATS) and Customer Relationship Management (CRM) sit front and center of your business. Their value to your day-to-day activities is unquestionable.
If your current software license is due for renewal, you're about to heavily invest in new hardware, or you're building a recruiting business from the ground up, it's a good time to reevaluate your options. But should you choose self-hosted or SaaS?
In this blog post from PCRecruiter, company co-founder Martin Snyder looks at the key differences between self-hosted and SaaS, and the advantages of each type of setup. Why? Because unlike other vendors, PCRecruiter still offers both options to ensure we can provide the best fit for a wide range of needs.
What Is Self-Hosting?
A self-hosted solution run by the user's company on their own IT systems and servers or from a data center which is not owned by their software vendor. This is also known as an 'on-premise'. In a self-hosted set-up, the software is purchased outright via a license, typically renewed on an regular basis.
Self-hosting works well for companies who already own or pay for the services required to facilitate it. So if you've already got a web and database server, storage infrastructure, technical and administrative support, and software maintenance services in place and working well, then all you need is the software. In this set-up, the software is a capital expense – a one-time purchase.
What Is SaaS?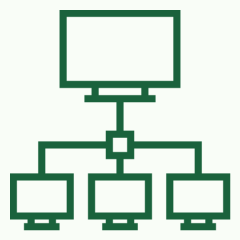 Software as a Service (SaaS) is the more popular alternative to self-hosting. SaaS is delivered over the Internet and does not require the same level of installation or maintenance. It eliminates the need for you to self-manage complicated software and hardware installations. SaaS is sometimes referred to as on-demand software or web-based software. It's also sometimes referred to as "hosted software" because SaaS is hosted by the vendor who manages updates, security, access, and availability. SaaS uses a subscription model, so you pay on a recurring basis, often monthly.
SaaS doesn't require the expensive IT infrastructure needed to self-host. In most cases, SaaS can run from any device with a browser or sometimes via a dedicated app. SaaS eliminates the need to buy and maintain your own hardware and networking infrastructure. In this way, SaaS helps to keep the capital costs down for IT hardware and equipment. It also means that your software becomes an operating expense (OpEx).
Self-Hosted or SaaS
In many ways, recruiting is a very narrow economic process. But the definition of a 'recruiter' is very broad – from an independent headhunter working at home to the HR sourcer at an international corporation. The one thing they all have in common is that recruiters tend to be 'people' people, not 'tech' people. They need a solution that fits their day-to-day needs without adding an unnecessary layer of complexity.
In the distant past, the only option was for businesses to use a self-hosted or on-premise solution to meet their IT needs. It's still the traditional way of setting up major IT infrastructure – and there's nothing wrong with that. But as the saying goes: do what you've always done, and you'll always get the same results. For some recruitment firms, this approach still works and they get great results. For others – particularly recruitment start-ups – SaaS offers a better solution.
Here are some key points to consider when comparing self-hosting with SaaS:
Continuous Delivery
There are many reasons to choose SaaS. If you lack the IT infrastructure to self-host, or if you've got any concerns whatsoever about the stability of your database, a SaaS vendor can take care of that for you. The other considerations are uptime and availability. If you're not able to guarantee the stable and continuous delivery of your recruiters' every day software tools and network, then SaaS is also a good option.
IT Resources
While major recruiting agencies may have lots of IT assets, smaller firms often have fewer resources. SaaS gives these companies access to a much more powerful software stack than they would otherwise manage themselves.
Smaller organizations also benefit from only needing a handful of user subscriptions. On the other hand, large enterprises can sometimes find self-hosting a more cost-effective way to add tens or hundreds of users (see Economic Models).
Data Security
Most recruiters would agree that their most prized asset is their database.
Self-hosting gives recruiters the reassurance that, with proper security in place, only they will have access to their data. There's no need to be concerned about the vendor relationship and what could potentially happen with their data when it's hosted by a third-party provider. Fears over a data breach, cyber threats, or even the sale of data are common concerns. Some less reputable ATS providers may even stipulate that if you import data into their SaaS, they own or can make use of the data. If you're looking into any SaaS option, always ask the vendor for the specifics about who has access to and ownership of the database!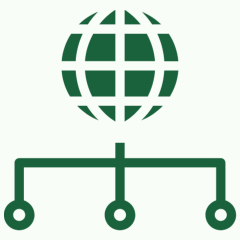 For every company around the world, there are ever-tightening regulations around data privacy. Recruitment is no exception. A data breach or cyberattack can be costly in terms of reputation and financial damage. Self-hosting gives you complete control over where the data is stored, who can connect to it, and even direct database access to the contents if needed.
Conversely, self-hosting means the entire security of your database rests upon your own network and IT capabilities, which could make you more vulnerable to issues rather than less. A reputable SaaS provider should have a highly secured hosting setup and regular security audits to ensure safety of the system, as well as be compliant with any applicable data protection regulations. This may offer you more peace of mind than managing things yourself.
Updates & New Features
With self-hosting, updating and getting new features can potentially be a time-consuming and costly process. It may impact business functionality, and generate downtime. SaaS is hosted by the vendor, so any updates and new features are handled centrally and automatically, and are therefore much quicker and easier to roll out.
The other aspect to consider is timing. With SaaS, updates and new features are rolled out on a continuous basis. With self-hosting, it's more typical to receive less frequent updates because of the complexity and disruption to services. Digital SaaS updates put the control in the hands of the vendor. Self-hosting updates tend to happen on-demand, putting control in the hands of the owner.
Another factor of increasing importance is how well the software can connect to other tools in your recruitment software stack. While a SaaS vendor may be able to offer software integrations through their own application programming interfaces (API), technical or contractual requirements often limit these to the SaaS provider's own domain or infrastructure. Choosing to self-host may mean giving up some of the more robust features that rely on specific hardware and software behind the scenes. If you are currently self-hosting and have pre-existing integrations that you want to continue using when making a switch, it's vitally important to ensure you can keep those connections.
Economic Models
As with most business decisions, cost is a make-or-break factor. Your decision to self-host or subscribe to a SaaS depends on your preferred economic model. When you self-host, the software is purchased as a single product. It's owned. In countries like the US, for tax purposes, the value of this asset is said to depreciate in value over time. SaaS, however, is handled like a rental or lease. This means it there's no depreciation. It's an expense, and it gets taken as you spend it.
Most SaaS vendors have three distinct fees: setup, user fees, and workload. For recruitment software vendors, workload equates with storage, updates, and data maintenance. The more storage you need, the higher the cost. SaaS user fees are generally per-user/per-month, whereas self-hosted configurations generally involve an initial startup fee, plus an update fee. This means that as the number of users increases, the cost per user decreases. There is a level where self-hosting can represent a huge saving when compared with SaaS user fees, but that tipping point tends to be at much larger organization sizes.
Which One Is Right For You?
Despite the increasing popularity and advantages of SaaS – it's still not for everyone. For every recruitment firm, what's most important is to balance innovation with necessity and cost with functionality.
Thankfully, with PCRecruiter you can take your pick. While the vast majority of our users go with the SaaS model, we still offer a self-hosted solution for those who require one. The software is substantially identical, with the exception of some of the more advanced features, making it possible to move your data from one model to the other if your business requirements change in the future.
If you're not sure which makes sense for your company, our sales consultants are trained to help you compare the various options, and determine the right one for you. Get in touch with us today.