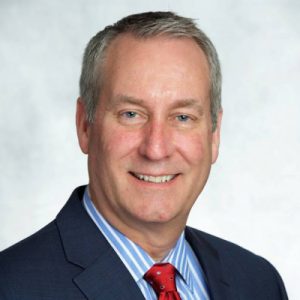 What's not so great for recruiters right now is that previously passive candidates – people not actively seeking new roles – are now super-passive. That's because they've found a role that they're comfortable with and there's risk associated with making a change.
Finding the right talent is tougher than ever before. Sometimes clients need to know the reality, especially when there's a limited pool of candidates for an open role. So how can recruiters keep it real and push back on clients for a win-win outcome?
PCRecruiter got some thoughts on the matter from Dave Nerz, President of NPAworldwide, a global network of 550 specialist and generalist recruiters in multiple sectors operating in 42 countries. (We also spoke with Dave about Working From Home for another blog post last year.)
The Great Challenge
The opportunities to recruit someone who's chosen to move outside the city to work remotely are reduced. The pool of talent is getting smaller.

Dave Nerz, President, NPAworldwide
A few years ago, sourcing and attracting the best and brightest passive talent was a struggle. As it stands, the job of a recruiter is even tougher.
The pandemic made tens of thousands of workers reevaluate their choices. For many different reasons – be it the chance to work from home, a change of lifestyle, or cost-cutting by no longer commuting – many people settled into new ways of living and working.
This increased satisfaction has decreased the size of the available talent pool. People are more risk-averse. Extracting passive talent from roles in which they're now highly comfortable requires employers to up their offering. Recruiters need more resources – improved leverage – to attract the best talent and make the right hires.
To get it, recruiters sometimes have to push back on clients.
A Reality Check
The hiring managers and leadership of some mid-sized companies are not always in tune with what the current job market is all about.

Dave Nerz, President, NPAworldwide
Companies with in-house recruiters will have some awareness of the current employment market. Those relying on agencies tend to be less informed. Until it comes to the numbers. When recruiters surface ten prospective candidates for a role that in the past might have had a hundred, questions get asked. It's a reality check. At this point, recruiters have to turn around and start educating employers. Their role becomes increasingly consultative.
The reality is that it's taking recruiters longer to find the right talent, and there's less of it to go around. They might find a dead-on hit, and extract them from their current position, only to be told by the hiring manager that they'd like to see a couple more candidates as well. In an ideal world, it would be great to have a group of potential applicants. In reality, time is of the essence. If employers don't seize the talent when it's available – someone else will. If recruiters focus on sourcing additional candidates, they stand to lose the one or two that they've already found.
It's About Time
If they're that good, they'll be gone.

Dave Nerz, President, NPAworldwide
Competition for the best candidates in a shrinking talent pool means recruiters need to work smarter to get up to speed. Gone are the days of meetings over coffee or lunch. To extract the right candidates from their current roles and bring them in takes money, resources, and time. What used to be a window of three months to make the hire, is now more like three weeks.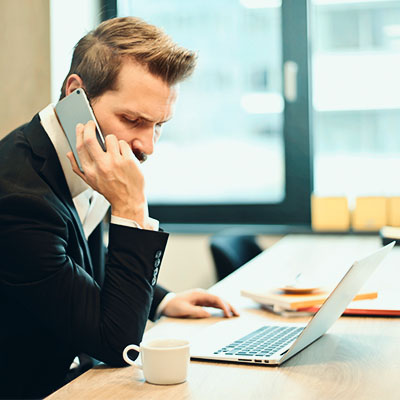 Employers also have to fiercely compete on their offers. Whether that's a bigger signing bonus, more time off, the option to work from home, or something else – it all has to be negotiated within a limited timeframe. This is where speed is of the essence. It's also when recruiters need to push back on clients to ensure they're educated about the reality.
Some companies who reflect on the hiring process realize they need to take a more consultative approach to recruiting, knowing it will get them better long-term results. Others look at the problem and blame recruiters. To try to solve the issue, these companies hire multiple contingent recruiters to simultaneously source talent for a single role.
The trouble is, there's only a limited talent pool. So having multiple recruiters set against each other in a race to find the best candidates doesn't necessarily yield more prospects. All it does is make recruiters consider the value of their own time – and how it might be more productively spent working exclusively for other clients.
The Power Of Pushback
Pushing back on clients can pull some recruiters out of their comfort zone. But the benefits are clear. Being totally transparent and giving employers who get it a true picture of the job market means recruiters get the resources they need to get the job done, and make the right hires. In situations where recruiters get blamed for the lack of available talent, employers end up getting second-rate candidates – or worse – no candidates at all.
Catching the best candidates before they opt to go elsewhere requires close collaboration and fast-thinking. The right ATS and CRM can also help to speed up the hiring process. That doesn't mean cutting corners. It means streamlining workflows – even automating some aspects of it – so that recruiters can get the job done faster and more efficiently.
PCRecruiter is an all-in-one ATS and CRM which saves recruiters time, so they can make the right hires faster. Discover our tech.