Jeff Kaye helped grow Kaye/Bassman to become one of the largest single-site search firms in the US. With over 30 years experience in the recruitment industry, Jeff's seen just about every recruitment trend there is come and go.
For this blog post, we spoke to Jeff about the challenges of recruiting in a remote-first world and how companies and recruiters can adapt to ensure they're getting the best talent available.
Supply And Demand
"Recruiters have to go where the talent lies. In the last few years, there's been a low unemployment rate in the US, with candidates in feverish demand. On top of that, the pandemic created the possibility of a distance-based workforce."

Jeff Kaye, Co-CEO, Kaye / Bassman
In recent years, many sectors in the employment market have seen increasingly fierce competition for the best talent. In fields such as software development and digital marketing, demand has been on the rise, leaving local talent in short supply.
With the global pandemic opening up more opportunities for remote working, recruiters started to meet the talent where it is — whether that's in a different state or another part of the world. The trend we've become accustomed to seeing is a less homogenized workforce from both the perspective of diversity and economics.
However, with most of the world now fully emerged from the pandemic and many countries facing up to economic uncertainty, there's a sense that the hiring frenzy is poised to slow down. And it's this supply and demand curve which correlates with what companies are willing to do to secure the best talent.
For many companies, there's an increasing expectation that employees will return to the workplace in some capacity, either for a certain number of days a week or on a daily basis. For recruiters, the challenge comes in selling a company's best offer in order to secure the right candidate.
Earning The Right
"We're likely to find less receptivity to remote-first positions except in cases where people have earned the right – by their background, their skills or qualifications, or their time at a company to demonstrate their suitability for a remote role."

Jeff Kaye, Co-CEO, Kaye / Bassman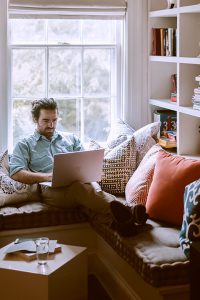 There's no question that where people work has an impact on their effectiveness and productivity. Some people are more effective when they work from home, others perform better in the office, whilst others do better in a hybrid environment.
Instead of falling back on a universal, blanket policy around where employees work, we're starting to see companies evaluate the effectiveness of employees in a distance-based environment. In short, workers need to earn the right to distanced-based employment.
At the same time, companies also need flexibility when there is a shortage of the right talent locally. In this scenario, recruiters need to expand the talent pool by county, state, or even country to secure the right candidates with the offer of remote working.
Widening Recruitment Practice
Search professionals working in specific industries, such as medtech and pharmaceuticals, are already used to a national practice. On the other hand, there are more general recruitment firms who specialize by state or city.
To align with clients looking to fill open roles with national or even international talent, local recruiters will need to widen their capabilities, so they can quickly attract the right candidates for open roles. One approach is to push the possibilities of distance-based working. Another is to form partnerships with other recruiters within a larger network.
The advantage of partnership is that a recruiter with local knowledge and talent in one city or state, can collaborate with another firm working with a company in a different location. This helps them extend their reach — especially when it comes to surfacing passive candidates.
Partnership is also beneficial to industry-specific recruiters who have a client looking for talent outside their specialism. For example, a recruiter working for medical and healthcare clients might have a talent pool of doctors and nurses. But what if a client needs to fill an open role in finance?
Access to a wider network of trusted advisors, means the recruiter maintains the client relationship but works with another recruiter to source potential candidates.
The Software Needed
"The better the content inside your ATS, the better you're going to be in targeting the right individuals."

Jeff Kaye, Co-CEO, Kaye / Bassman
The quality and freshness of data on the best candidates can go a long way in giving recruiters a competitive edge over their rivals searching for the same talent. As does the reliability of the search function to surface candidates from your talent pool.
Another important part of any ATS is the integration with your CRM. In the past, an ATS was simply a home for the data recruiters needed to put to use on a phone call. Now, an ATS has to integrate with a range of communication channels – social media, text, voicemail, and email – which are all used for candidate outreach. Deeper integrations between an ATS and CRM – even email sequencing functionality – offer competitive advantages to recruiters within the current employment landscape and beyond.
Every day, PCRecruiter's hybrid blend of ATS and CRM functionality helps thousands of recruiters like those at Kaye / Bassman make the right hires. See what PCRecruiter can do for you. Discover our tech.