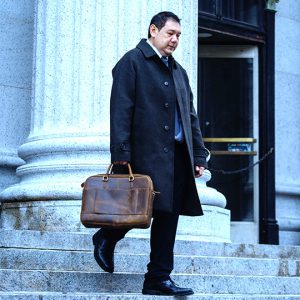 In recent years, the United States has seen an increase in workers leaving and changing jobs — a phenomenon known as "The Great Resignation." The reasons behind this trend are not yet entirely clear. Possible explanations include health and safety concerns, workers reevaluating their work-life balance, and the effects of remote work.
Some argue that "The Great Resignation" is merely a result of fluctuations in the business cycle. This trend is a reversal of the long-term decline in labor mobility that began in the 1980s and was reflected in various data, including the job-to-job transition rate and the number of hirings and separations. The 'quits' rate, which measures the proportion of jobs that workers quit in a given month, provides insight into labor mobility.
The Rising Rate of Quits
Until roughly 2017, the quits rate reflected the overall decline in labor mobility during this period, particularly during the Great Recession. The more recent pandemic-induced recession caused a sharp decline in job mobility, particularly in voluntary job changes. However, the quits rate has grown since that time, peaking at 3% and remaining comfortably above any pre-pandemic level.
The reasons for this sudden increase in labor mobility are disputed, with some arguing that it is temporary and others seeing it as a long-term trend. The potential benefits of increased mobility are significant, especially for young workers, but there are also concerns about increased uncertainty and inefficiency in the labor market.
Ultimately, economists will need to develop models and test them empirically to gain a rigorous and thoughtful understanding of what the current trend in labor mobility means for American workers. In other words, nobody knows what is currently driving or inhibiting labor mobility.
The Rising Rate of Mortgage Interest
Another wrinkle is the rise in interest rates over the past 18 months, leading to an increase in housing mortgage finance rates. This has resulted in homeowners being effectively locked into their mortgages.
A new paper by Professors Julia Fonseca and Lu Liu reveals that homeowners with mortgages in the US can only move to a different home after paying off their existing mortgage and then refinancing their home with a new mortgage. Those caught in a mortgage lock-in can only relocate by buying a cheaper home or increasing their earnings, in addition to covering the costs of moving and refinancing.
The paper's authors build their case around the metric of the mortgage rate differential, which is the difference between the mortgage rate locked in at purchase and the current market rate. The paper found that a decline in mortgage rate differentials reduces moving rates, which could explain a decline in moving by around 25% between 2018 and the next 10 years.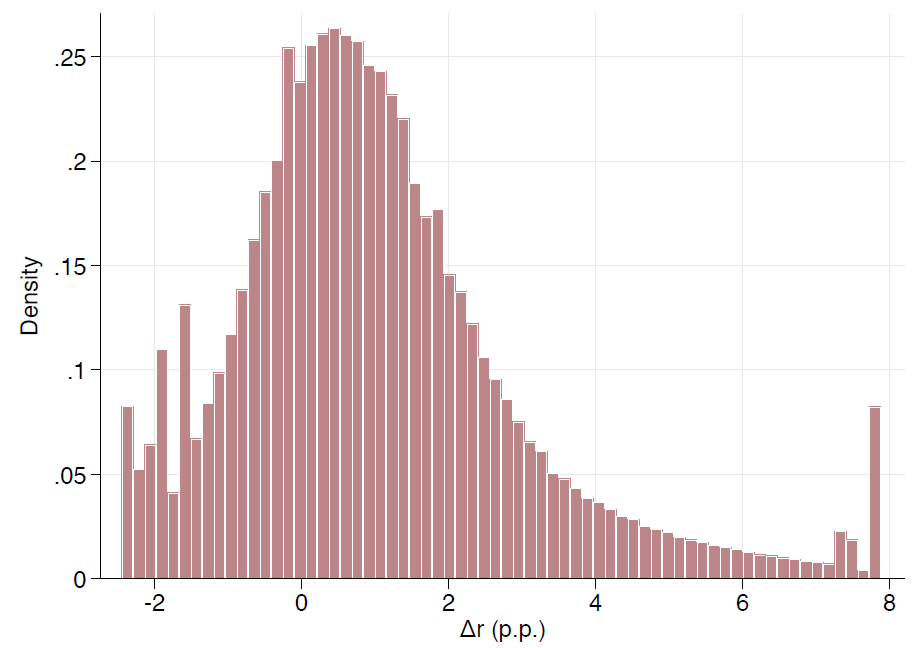 Additionally, the study found that mortgage lock-in discourages labor mobility. Interestingly, the U.K. and Canada have a different mortgage market, where many more home loans are assumable and portable —i.e. the loan can follow an owner to a different dwelling. Such reforms in US practice could have a material effect on labor mobility.
The Rise of Remote Work
In our opinion at Main Sequence Technology, the 'X factor' in this situation is remote work and the increasing digitization of any business processes that's amenable to virtual performance.
Recently released Census data shows that remote work has increased unevenly across the United States, with the highest rate of remote work being in Washington, DC, followed by San Francisco, CA, and Austin, TX. Remote work is clustered along coastal areas and mega-growth cities, but is also prevalent in a variety of other places.
The remote work share has rocketed from 5.6% in 2019 to 17.9% in 2021 to an estimated 33.5% for 2023 at the national level, meaning more than a third of all workers are able to do their jobs away from a fixed office at least part of the time. Remote work is related to occupation mix, higher education levels, longer commute times, and more expensive housing markets.
We assume that remote work will accelerate labor mobility velocity, while higher interest rates may inhibit labor mobility. It remains unknown, and unknowable, what effect future policy or social changes may have on labor mobility, as the pandemic emphatically demonstrated. Recruiting looks to benefit from current trends, as there is no sign of remote work or digitization slowing, even in the face of potential recession and already-felt rises in the real costs of borrowing.
---
Martin Snyder is a co-founder and Principal at Main Sequence Technology, Inc.