Risks To Data In Remote Recruiting
More and more people are getting used to remote interactions as part of the recruitment process and efforts to attract the best talent with a view to hiring them. The risks to data privacy in recruitment are similar to many other professions.
Remote lawyers, accountants — even mobile engineers — need systems for keeping data safe. Hardware risks arise when users bring their own device as opposed to a company-issued one. This isn't a major issue for large enterprises that supply employees with equipment, but it may be a concern for third-party recruiters and smaller recruiting firms.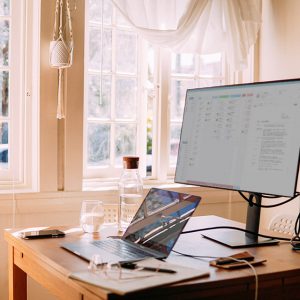 Another obvious risk to data is when remote third-party recruiters work for multiple clients and potentially use data from one client to benefit another. For employers, there's the inherent risk that an unscrupulous remote third-party recruiter, working on their behalf, might attempt to entice talent away to another client. This ethical (and possibly legal) problem is part of a more general challenge around the performance management of remote workers. This is especially relevant in recruitment niches where the key candidates and hiring authorities are well-known to major players.
Legal Implications
Remote recruiting often, but not always, aligns with recruiting across multiple jurisdictions with different employment and contracting laws. This too can create issues around compliance with different data privacy regulations – such as the California Consumer Privacy Act (CCPA), and the General Data Protection Regulation (GDPR) from the European Union (EU).
In the US, social security and financial account information are the only protected pieces of personal data. This is different in other parts of the world. At the same time, legal cases such as the commercial use of a subject's data are constantly challenging what can and can't be done with data. In short, recruiters need to be better informed about the candidates and companies they're working with, and what the legal relationships are.
The good news is that Applicant Tracking Systems (ATS) and CRM like PCRecruiter have always been suitable for remote work. That's because users can be in different locations when they sign in, but the database is centrally and securely located in one place. 
9 Recruitment Data Security Considerations
If your team is going to be handling recruitment data remotely, here are nine key points you'll want to bear in mind:
Technology: Getting your technology stack in order has to be the number one priority for all recruiters — not just those working remotely. This includes everything from communication platforms right through to trust and verification technology for managing performance metrics.
Legality: Alongside your tech stack, recruitment firms and in-house HR teams need to ensure clarity over legal requirements at local, national, and international levels. Ownership of the data is also important to fully understand — who owns it, who's responsible for it, and which rules apply.
Form management: Another key consideration arises when your recruitment processes involves the distribution, management, and processing of forms. You'll need to be certain that the data is securely transmitted, securely held, and be aware of who's responsible for it.
Contractual obligations: Recruitment firms can also ensure that compensation for contractors or employees is dependent on their data compliance and classification. By making it a job requirement for data to be entered cleanly into the system, the sources and the audit trail are made transparent and complete.
Virtual Private Network (VPN): A core piece in remote security is the ability to lock down recruitment software within your company's VPN and to and not store data like social security numbers unencrypted on a local device.
IP Restrictions: By imposing restrictions that only allow a specific range of IP addresses to access data, business owners can limit access. Using IP restrictions means that even a compromised password is cannot allow unauthorized users into the system. 
Remote desktop: Running your work desktop remotely via another connected device is another option for controlling access to data and monitoring its use. This is less common today thanks to browser-based software, but tools like Chrome Remote Desktop have also made it more convenient.
Control measures: Establishing what the appropriate permissions are for each user of your recruitment software — and each kind of remote worker — ensures recruiters only see what they need to see, and can only access data that's relevant to their role. 
Data disposal: Different regulations exist determining record retention and destruction. Recruitment firms, as well as in-house teams, need to know how to store and destroy data accordingly. One example is the I9 form in the US, which must be kept for 3 years.
Considerations such as these need to be addressed at the contact stage between the customer and the vendor. That's especially important when the data held is aggregated over an extended time period. A further consideration is the difference between data held online and data physically kept in disconnected cold storage.
The Security Features Recruiters Need
PCRecruiter's built-in security functionality makes it the safe choice for remote recruiting. Here's a list of some of the most popular security features:
IP whitelisting, which means only trusted IP addresses can access your recruitment data.
Permissions and preferences that enable you to impose limitations on a recruiter's views and access to particular functions.
IP-tagged action logs so you can monitor where and when users are accessing the system, as well as what major actions are being taken.
Two-factor authentication (2FA) helps provide assurance that the loss of a password doesn't automatically compromise your recruiter's account.
Multi-database functionality allows you to keep datasets separate and secure from cross-contamination.
Field-level encryption means you can protect sensitive data in particular fields.
The ability to host PCRecruiter locally allows it to run on a private 'air-gapped' network where required.  
When it comes to keeping data safe, remote recruiting is not substantially different from other forms of remote sales. In fact, the nature of remote recruiting encourages companies to more carefully consider the security of their recruitment practices. 
These practices include the processes used to build and validate trust in remote workers. Of course, it also helps to choose a recruiting software vendor with highly-configurable security and remote features.  
Managing remote recruiters? PCRecruiter can help keep data safe. Speak to our sales team. Contact us.