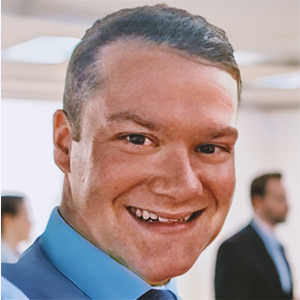 Britt Medical Search have been members of the National Association of Physician Recruiters (NAPR) since 2016. Their dedicated team has built up a network of nearly 500,000 physicians, helping to fill roles in critical access facilities, medical groups, and hospitals.
Co-founder and President, Spencer Britt, spoke to us about the challenges of recruiting in the medical space, his passion for serving the healthcare sector, and how the right recruitment tech helps support the process.
It's a people business
For recruiters, healthcare is a complex industry to navigate. It takes knowledge, experience, and expertise to understand the needs of healthcare organizations and connect them with the best candidates for their open roles. That's why Spencer's background in the health industry and MBA in Healthcare Management are invaluable tools for getting the job done. He understands the needs of different healthcare settings, and the depth and breadth of roles and specialties.
Like many recruiters in the medical space, Spencer and his team are dealing with high volumes. They have hundreds of thousands of physicians on their books, and around 4,000 open requisitions. That's why they need recruitment software — an ATS with CRM functionality — that can handle high volumes of data.
I'm all about simplicity, and I'm a relationships guy – someone who's not getting worked up about Artificial Intelligence!

Spencer Britt, Co-founder And President, Britt Medical Search
The current talent shortage (partly caused by limited access to fellowship and residency programs) means qualified candidates can cherry-pick their roles. Recruiters need to work fast to get the best candidates in front of a hiring manager. For that reason, candidate databases need clean, up-to-date, and accurate records that are easily searchable.
When sourcing and placing candidates in the medical sector, there are additional factors to consider, from board certification and relevant qualifications to any record of malpractice. Having customizable fields makes sourcing and selecting suitable candidates much easier.
Britt Medical Search's mission is to get the right medical expertise into healthcare organizations that need it. They do a lot of recruiting for critical access facilities — something Spencer is passionate about. After all, recruitment is a people business.
Balancing generality and specialty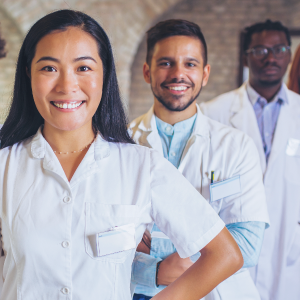 Like any recruitment sector, there are different approaches to recruiting and retaining top talent in healthcare. Some firms niche-down on a specialty, whereas others — Britt Medical Search included — take a more generalist approach. A lot of that comes down to belief.
Spencer and his team have the relevant expertise and experience to provide a generalist service that covers the full range of candidates and clients. They're confident in their ability to take on that responsibility and to deliver the best outcomes for all parties. They've been doing it now for over 6 years and counting, so they must be getting something right!
PCRecruiter is super simple and intuitive to use. The ability to create unlimited custom fields to hold our particular data points is really important for the work we do.

Spencer Britt, Co-founder & President, Britt Medical Search
One key factor is that healthcare is ever-evolving. Being a generalist enables Spencer and his team to provide recruitment support wherever it's needed, from placing an orthopedic specialist in New York to filling open positions for a nurse practitioner and a pediatrician in Oregon.
With an intuitive yet powerful and customizable ATS/CRM at the center of their tech stack, Britt Medical Search is empowered to serve a broad community of medical professionals. They're able to strike the right balance between generality and specialty.
The value of human interaction
Spencer enjoys the diversity and variety of his role. Like most recruiters, he thrives on human interaction. At Britt Medical Search, he handles new and continuing client communications while other team members focus on key aspects of data management, and moving candidates along their uniquely configured pipeline toward a placement.
For Spencer, it's important that recruitment tech is not overly engineered. It needs to support the process, not get in the way of it. That's because collaboration is the key to success. Spencer's team collaborate and communicate with each other, and clients, to achieve a simple end goal: to find a great healthcare provider who can support a local community.
PCRecruiter offers all we need for all the volume we have, which says a lot. I can't underscore that enough. It's been a real cornerstone for our base of client customers.

Spencer Britt, Co-founder And President, Britt Medical Search
Human interaction lies at the core of Britt Medical Search. They believe in the fundamentals of human communication. They know their roles, and they know how all of their efforts can work synergistically toward their goals.
For Spencer, taking a human-centric approach to recruiting boils down to one thing: be easy to reach. It's that ability to be responsive and contactable in and around people's busy schedules that make the difference in a high-volume recruitment sector like healthcare. That, together with the right recruitment tech.
No matter what space you recruit in – whether you're in permanent placement, contracting, or HR sourcing – PCRecruiter makes it easier to do more of what matters most: interacting with people.