For more information on configuring your Sequences in PCRecruiter, visit the Learning Center.
To activate this feature on your account, contact your sales consultant.
Recruitment automation is easy as 1, 2, 3.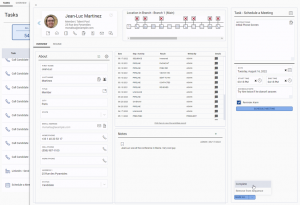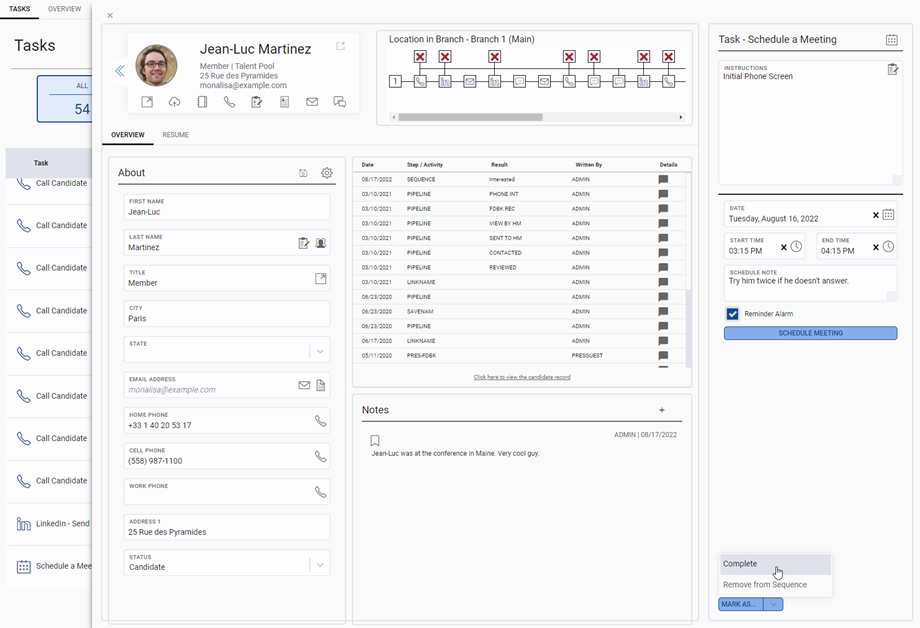 PCRecruiter's Sequencing feature puts the power of recruitment automation in your hands, allowing you to spend less time on tedium and more time on high-value sourcing and placement activities.
With Sequencing, you'll be able to accelerate recruiting workflow, speed the onboarding of new team members, decrease time-to-fill, reduce errors, and increase efficiency and focus for current users. In addition, by automating your email and text messaging processes directly within your PCRecruiter ATS, you'll be able to eliminate the cost and effort of external marketing tools.
Your familiar process, only easier.
Streamline daily recruitment, sourcing, and business development operations by transforming common, time-wasting actions into linear or branching series of steps. Then use the clear, task-based interface to work through your records one by one, letting the automation handle the busy work.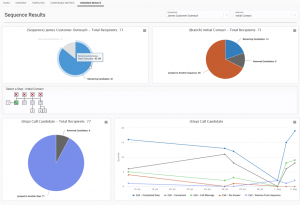 Recruiting and staffing pros can effortlessly step through the day's work items, allowing them to concentrate on making valuable placements instead of on time and task management.
Sequencing doesn't just help you make progress more easily; it also helps you monitor it. Whether you're tracking your own progress or managing a team of account executives, the results panel's metrics and charts help you stay on top of your goals.
Organize and automate your workflow.
Sequences can help you with virtually limitless operations! Create your own unique sequences to help you plan and execute:
Calls and voicemails, including easy access to your calling scripts
Personal email reminders and automatically timed 'drip' campaigns
Notifications to connect, message, interact on LinkedIn and other networks
Send SMS messages via the RingCentral integration
Key candidate and client engagement activities