What is Sequencing?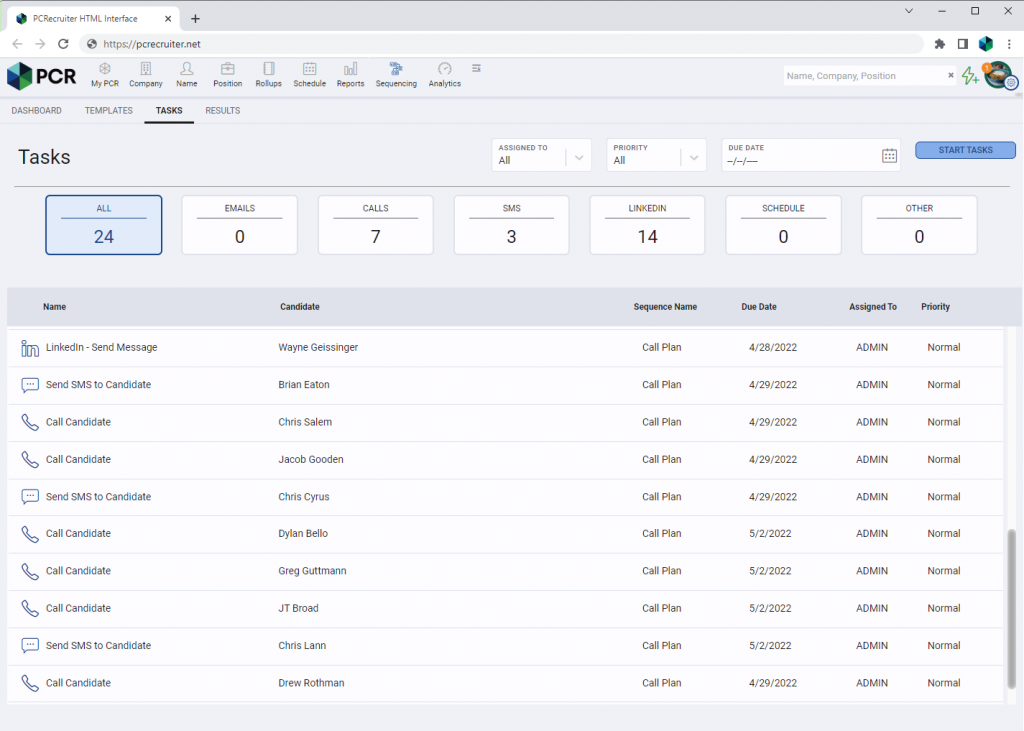 With Sequencing, you'll be able to define automated workflows for all sorts of purposes, helping you to more easily manage your day and make on-boarding new recruiters easier than ever. Sequencing makes it possible for users to execute 'drip campaigns,' call plans, and much more.
Sequences are user-defined chains of sequential or branching event plans that can include:
Calls
Emails
LinkedIn interactions
Text messages
and more…
Once a Sequence is created, timed and triggered tasks like email sends will happen automatically. For user-interaction tasks, PCRecruiter automatically presents the next work item to be completed, and makes it a breeze to log each step along the way.