Language is only the first step.

PCRecruiter is both an internationalized and localized recruitment solution. Internationalized software applications can be adapted to differing markets, languages and regions without substantial engineering changes, while localization is the process of configuring of an internationalized software for a specific region or language by adding locale-specific elements or language changes. Main Sequence refers to the internationalizing and localizing of PCRecruiter as "globalization".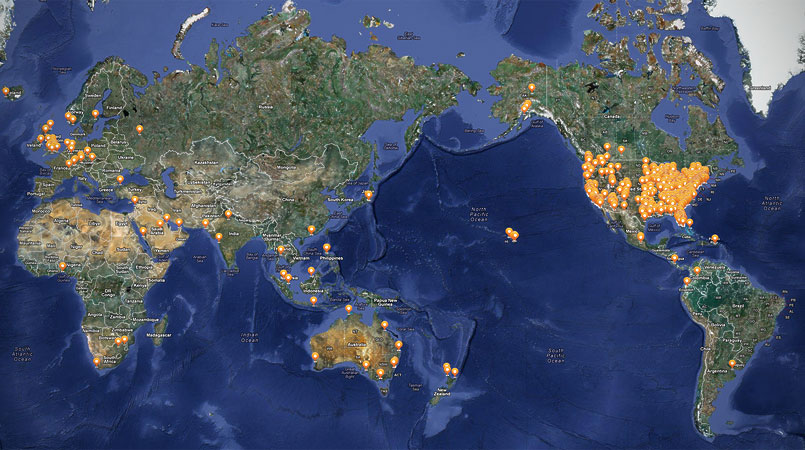 PCRecruiter supports language translations through UTF-8 (Unicode), and offers pre-packaged language translations for common markets such as Spanish, German, Arabic, Chinese, Japanese and others. In addition, Main Sequence can expose the translation tables to PCRecruiter users as a simple two-column display of the default English word or phrase and its translated counterpart. This allows fine-tuning to various business models and regional differences. In addition to alternate languages, PCRecruiter is also globalized for international date format and currency options.
A standard global implementation involves individual SQL Server databases for each region. Main Sequence can provide Unicode-only databases (which require certain modifications of items like sort-orders and language priority) to allow different regions to use the same database. The best choice in this area may vary for each customer because PCRecruiter offers significant multi-database functionality, such as record move and copy routines, configuration of log-on choices, and the ability to connect multiple, differently configured application instances of PCRecruiter to a single database. Your Main Sequence sales consultant can help describe the cost and use-case differences between the approaches to best suit your global deployment needs and life-cycle cost requirements.
PCRecruiter has been deployed in over 70 countries, including: Antigua, Argentina, Australia, Austria, Azerbaijan, Bahamas, Bahrain, Belgium, Brazil, Canada, Chili, China, Columbia, Congo, Costa Rica, Czech Republic, Denmark, East Timor, Ecuador, Egypt, European Union, France, Germany, Ghana, Hong Kong, Iceland, India, Indonesia, Iraq, Ireland, Italy, Jamaica, Japan, Jordan, Kuwait, Lebanon, Malaysia, Mexico, Morocco, Netherlands, New Zealand, Nigeria, Norway, Pakistan, Panama, Philippines, Poland, Portugal, Puerto Rico, Romania, Russia, Saudi Arabia, Scotland, Sierra Leone, Singapore, Spain, South Africa, South Korea, Sweden, Switzerland, Taiwan, Tanzania, Thailand, Trinidad & Tobago, Turkmenistan, United Kingdom, United Arab Emirates, United States, Venezuela, and Zambia
PCRecruiter has been translated (in part or in full) into Chinese, Japanese, German, Arabic, Indonesian and Spanish. Additional translations can be supplied by end-users. Translations are accomplished using UTF-8, and automatic switching to appropriate interface languages is supported directly by your browser.