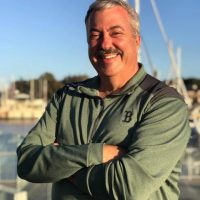 Our friend Mike Gionta is hosting a 4-day virtual summit from March 26-29, 2019 called the Recruiting Firm Owner Summit. Solo-recruiters and search firm owners are all welcome at this FREE series, which has been attended by just under 25,000 recruiters from 6 continents over the past ten years.
Topics include:
How to increase billings even during a bad market or recession
The secrets to breaking through your income "ceiling" and the science of getting truly rich
The art & science of getting retainers that lead to $100k clients!
How to negotiate higher fees and establish long term repeat contracts with clients
The 6 lies that block recruiting success
The 5 secrets recruiters can use to build 7 & 8-figure recruitment businesses without ever having to micromanage or get back into the tools
Success secrets from the field for  solo/independent recruiters
The great techniques for sourcing candidates when you don't have a network
The key unknown methods of how to sell contracting business to your assignments to ensure you get those assignments!
The 3 keys to consistently growing $$ for recruiters
7½ ways to ditch your clients and still increase your revenue
Remember, these tips are from recruiting firm owners for solo-recruiters and search firm owners. All 12 sessions, taking place March 26-29, 2019, are offered at no charge.