PCRecruiter is pleased to announce The Recovery is ON! Here's What to Do NOW! – a free webinar from our partner The Recruiter U. This event will take place via Zoom on Wednesday, October 7 @ 12:00 PM Eastern.  Reserve your space in advance.
Are you positioned for the recovery?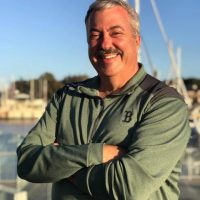 The Recruiter U has been measuring effort and results with over fifty clients for nearly five months. They're confident that the recovery is well underway, based on predictive indicators that are all positive. Curious about what those key metrics are? Learn about them in this complimentary webinar presented by Mike Gionta, founder of The Recruiter U, and sponsored by PCRecruiter.
Mike has been in the trenches with clients the past few weeks and knows what is working. The Recruiter U's clients are getting retainers, making placements and even hiring new recruiters right now. Why? They're seeing results and preparing for "the bounce!"
"We are clear on what a path out looks like for recruiters," says Mike. "Our coaching team has been through a combined eight recessions in this industry and, yes, this one is different… actually they are all different! Getting out follows similar actions."
In this complimentary training he'll share:
A 90-day Path Forward to be positioned to thrive as the virus continues to subside.
3 Specific Strategies you can you use to get business now.
What you can do now to take advantage as we re-open the economy.
How to Manage & Motivate your recruiting team.
Planning Strategies for a historic 2021.
Take some time out of your afternoon on October 7 at 12:00 Eastern for this informative session.
---
Get $10 – Review PCRecruiter before October
SourceForge wants to hear what you think of PCRecruiter. They are offering a $10 gift card to the first ten users who submit a review of PCRecruiter by October! Use this link to submit your brief review of PCRecruiter before the month ends. We appreciate you telling the world about PCR!