Recruitment is one of those industries which, in terms of processes, hasn't changed much over the years. The core principles have remained pretty much the same since people first started hiring. However, as it currently stands, with so many opportunities on the market, the emphasis falls heavily upon employers (and their recruiters) to make their organization an appealing place to work for both prospective and existing employees.
Regardless of the recruitment vertical, when it comes to making the right hire, social media plays an increasingly important role in sourcing the best candidates. As digital natives, who have grown up with social media, continue to trickle into the talent pool, social media recruitment is fast-becoming an essential tool for attracting the best talent.
We spoke to Steve Gipson, Sales Manager at Recruiters Websites, about making the best use of social media in recruitment.
Why use social media recruitment?
In today's war for talent, an employer's social media presence is no less than an expectation for prospective employees, with 56% of candidates actively seeking jobs on social professional networks like LinkedIn. On the flip side, nearly 60% of North American recruitment firm employees believe social media is the best source for candidates. These figures represent a clear shift in the way recruitment gets done. Candidates evaluate prospective employers from their social media presence. Likewise, recruiters use social media as part of a more targeted talent acquisition strategy, which enables them to identify and engage with potential hires.
Although social media enables recruiters to reach a wider talent pool, it's not as simple as pushing out a job posting across multiple social channels and expecting the best candidates to come calling. Different social media channels appeal to different demographics. For example, in 2022, Facebook's largest user group is people aged between 25 and 34. Instagram is similarly popular with that audience group, but it equally appeals to slightly younger users – around 30% of whom are aged 18 to 24. With this in mind, recruiters need to carefully consider which social media platforms to target in order to drive the right applicants through the door.
Welcome to the world of social recruiting.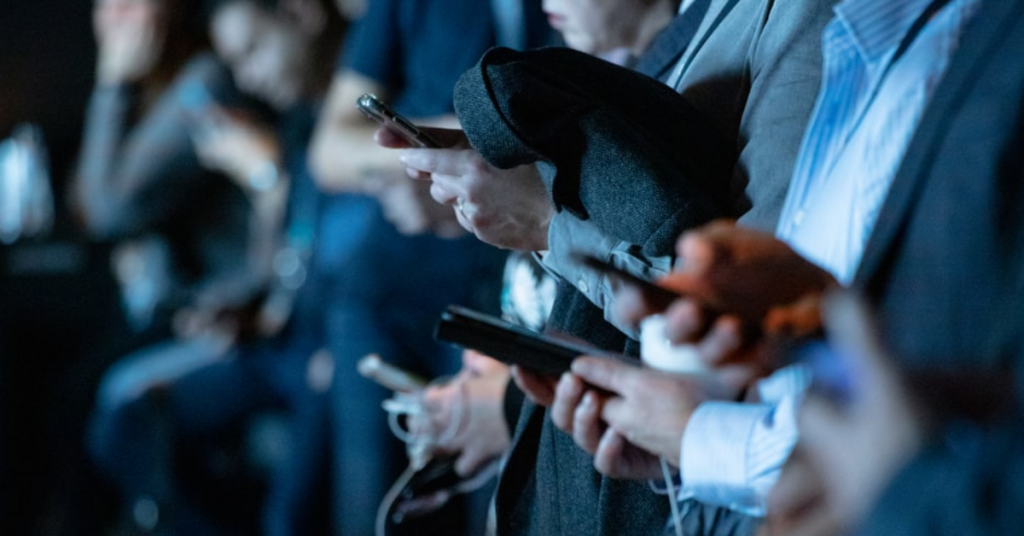 What is social recruiting?
Social recruiting – also known as social hiring, or social media recruitment – is a way of sourcing potential candidates through social media platforms, such as LinkedIn, and other online channels, like blogs. However, it is also a way of marketing an employer brand by raising awareness about their value proposition to potential employees.
In order to engage in social recruitment, employers need to build out a presence across social media channels as part of a wider effort to enhance their employer brand. In doing so, they can promote their brand values, offer an insight into company culture, and invite engagement from prospective future candidates.
The rise in social recruiting correlates with changing generational habits around the use of social media in working-age prospects, with social networks reaching 90% penetration in the U.S. during 2022.
How is social media used in recruitment?
Recruiters use social media in two main ways. Firstly, many recruiters still follow the age-old model of using job postings and paid advertisements to announce and promote available roles. However, instead of using print media, they appear on social media. Secondly, they use social media as a tool to drive traffic to a job site, whether that's an external recruiter or a company's own website.
Whether as a recruiter you use one or both of these methods, the most important thing is to have a clear strategy for reaching your target audience. If you're posting on Twitter, but the most ideal or suitable candidates hang out on Instagram, your recruitment efforts are going to be wide of the mark.
Recruitment has always operated within different verticals, and within those verticals, specific niches. The platform you choose to promote your latest opening needs to align with your target candidates. With an estimated 70% of the global workforce considered passive talent, targeting potential candidates through the right social channels is a strategic way of reaching people who aren't actively seeking a new position.
The benefits of using social media to hire
Social media is an important channel for boosting your employer brand, demonstrating your expertise, promoting your company culture, and employee value proposition. It's important not to think that having a wider reach means all the hard work is done for you.
The vastness of the Internet means you have the potential to connect with more of the right candidates for the role. That's why making strategic use of social media is so important. What that reach actually gives recruiters is the potential to drill-down and uncover suitably qualified and experienced candidates based on the role's criteria, whether that's a particular type of degree or a certain number of years experience.
Unlike static job boards or print media postings, social media content helps you to broaden your reach with company information and open roles, increasing your chances of engaging with both passive and active candidates. Drawing upon established employee networks and connections can also help to attract the right talent, as they share and re-share social content which might lead prospects through the door.
Promoting your employer brand and job postings through social media is also a much more time-efficient and cost-effective way to reach candidates, as opposed to more traditional one-to-one methods such as cold calling potentials or even attending job fairs.
Strategies for using social media in recruitment
Most recruitment professionals are highly disciplined and plan the next day's calls the day before. For recruiters new to employing social media tactics to bring in the right hire, it's important to treat social media in the same way as your call list. Consistency is key.
Here are six strategies to consider when implementing social recruitment:
Focus on the right channels to find your target audience, and don't be afraid to look beyond the main players – certain industries have developed their own niche social platforms.
Clear and consistent social media profiles are essential for presenting your employer brand and delivering content relevant to potential candidates, aligned with your company's culture and overall brand values.
Social media is awash with images and video because it attracts engagement. Relevant and on-brand visual content is a sure-fire way to increase engagement from potential candidates.
Encourage employees to share your posts. The number one way people discover a new job is through a referral. When employees share your posts, you not only tap into their network, but you improve the chances of finding the right hire through personal recommendation.
Paid ads on social media can be surprisingly affordable and can be targeted based on a range of key criteria, from current job titles to relevant experience. They're also easier to track in terms of engagement.
Content marketing is a great way to build a connection with your target audience, from videos and images to blogs. Use social media to point potential candidates to content that can provide added-value and a stronger connection with your brand.
Simplifying sourcing from socials and the wider web
The right technology can also help your social recruitment efforts.
PCR Capture is a seamless browser plug-in from PCRecruiter which enables recruiters to import and update candidate data found on a variety of popular websites, job boards, and social networks.
With PCR Capture, you can import new candidates and clients, and also update existing records by merging data. You can even use it to look up names you find online and determine whether they're already in your database, with quick access to contact functions.
To learn more about PCR Capture or how PCRecruiter can help you make more of your social recruiting strategy, contact a representative today.