As we move into the latter part of 2022, what are some of the key hiring recruitment trends for the staffing industry, permanent placement recruiters, and HR professionals?
Working Remotely Is Here To Stay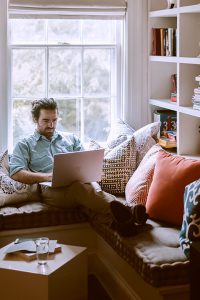 We live in a world where flexible working – greater freedom in when and where we work – is now an integral part of the employment landscape, particularly in knowledge-based industries. In fact, 80% of people are likely to recommend remote working to a friend. To that end, potential hires expect absolute clarity around remote and hybrid practices within companies. And for recruiters, remote working has advantages on both sides of the hiring process.
On one hand, candidates now expect remote or hybrid working models as the norm. With proven benefits in terms of employee job satisfaction and morale, the best candidates can demand their ideal working conditions. Many people prefer remote working to cut travel costs, reduce their carbon footprint, and the time they spend commuting. For that reason, putting together a personalized package of flexible working arrangements can help to differentiate your offer – and even become a deal-closer – when the right candidate has multiple offers on the table.
On the other side of the coin, remote recruitment practices are enabling recruiters to make the right hire faster. From access to a deeper and wider talent pool to streamlining the early stages of the recruitment process, through to things like online interviews or screening, remote hiring offers recruiters a competitive advantage in terms of time-saved and reduced costs. Find more strategies for reducing your time to hire, by reading our blog post on 10 tips to help you hire faster. 
It's Still A Jobseekers Market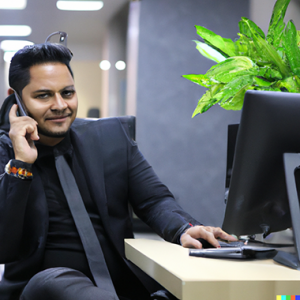 Never mind artificial intelligence (AI) and robots taking human jobs, according to a recent study by Korn Ferry, the biggest threat facing recruiters will actually be a shortage of suitably skilled humans. In fact, it's predicted that by 2030 there will be a global talent shortage of around 85 million people. The competition for recruiting and retaining top talent is heating up.
With more open positions than candidates, the best talent has the most power in the current job market. As the demand for talent continues to outstrip supply, companies are adopting evermore proactive hiring strategies in an effort to optimize their talent pipelines. Developing an appealing employer brand, deploying proven marketing tactics, and engaging with potential candidates via social media are fast-becoming a necessity in many sectors.
For instance, being present on the right social media platform for your target audience is a way to build relationships with potential candidates, especially as a growing number of digital natives begin filling up the talent pool. Learn more about social recruiting, and how to implement it, with our blog post on how to use social media in recruiting.
Employer Branding Is A Key Differentiator 
Whether you choose to leverage it or not, the second an employer makes a hire, they have an employer brand. Like a company's "traditional" brand, it embodies your mission, vision, and core values. For many organizations, an effective employer brand helps them to connect with the right candidates, attract the best talent, and retain that talent once they're inside the organization.
As with a company brand, you need consistency across every touchpoint, creating a candidate experience which leads to positive word of mouth, and clearly sets out your value proposition as an employer or recruiter. In addition, the right employer brand and candidate experience will continue to make your company an attractive proposition to potential candidates who didn't quite make it this time around. The other benefit of employer branding is its impact on retention, with one study indicating that it could lead to a 28% reduction in staff turnover. Take a more in-depth look at employer branding with our blog post on the topic. 
Hard-To-Fill Roles In Tech And Marketing
In part, the talent shortage is due to demographics, with the majority of the boomer generation expected to exit the global workforce by 2030. As work becomes increasingly tech-based, many businesses are facing up to the reality of a deficit of the right talent. According to a study by Korn Ferry, without an influx of skilled, high-tech workers, the US could potentially miss out on $162 billion worth of annual revenues.
Contrary to what you might think, despite the global reach of digital recruitment channels, from job posting sites and careers pages to social media, filling roles in tech and digital marketing is becoming increasingly challenging. This is largely due to the uptake of digital technologies in the wake of the global pandemic, and the trend for digital transformation – the adoption of new technologies to drive efficiencies. Put simply, technology is moving at such a fast pace, when it comes to front-end developers and software architects, there just isn't enough expertise to go around.
This shortage of talent is especially true of digital marketing and the expert use of 'martech' (marketing technology). Comparing Scott Brinker's MarTech Map from 2011 and 2022 shows an increase from 150 solutions to over 9,000 in 2022. That's 6,521% growth in just 11 years. No one can be expert in every digital marketing tool, and this illustrates the challenge facing recruiters looking to hire the finest and most up-to-date marketing minds. Whether they're looking for a marketing automation specialist or a search engine optimization (SEO) strategist, it can be difficult to find the right talent because the technology is so new. Smart recruiters are even employing SEO techniques to improve the online visibility of their job postings.
Recruitment Trends Round-Up
Whether you're competing for the best candidate in a shallow talent pool, exploring new channels for networking with potential hires, improving your overall candidate experience, or trying to fill open roles in a highly-specialized market, the right applicant tracking software (ATS) can help.
PCRecruiter has been helping people hire since 1998. The technology might have changed, but our dedication to providing intuitive and time-saving solutions for sourcing, tracking, and recruiting candidates remains the same. 
Find out how PCRecruiter can help streamline your recruitment efforts, by booking a demo.