Whether your chosen vendor requires a one-off transaction or a subscription service, recruiting CRM software is a significant outlay for your firm. It's also the beating heart of your business. Your chosen software needs to perform well every day, and allow recruiters to get on with what they do best.
Balancing the cost of your investment with the business value it brings is no easy task. There are multiple variables to consider, including your firm's preferred workflows and unique approach to making hiring decisions. After all, you want people, not your software, to run your recruiting.
PCRecruiter's Jim Lombardo and Chris Cyrus have over 30 years of recruitment solution sales and consulting experience between them. In this post, they'll share their tips for what to ask your staffing or recruiting CRM software vendor to ensure you get the right solution for your business.
For those new to the business, let's start with what recruitment software has to offer.
What Is a Recruiting CRM / ATS?
Recruitment software is used by placement firms and executive search pros to handle the administrative side of the recruiting process. It helps them to source, track, and manage talent from prospect to placement.
An end-to-end solution typically combines aspects of an applicant tracking system (ATS) with candidate and client relationship management (CRM) tools to support the entire recruitment lifecycle.
Recruiting software also provides related functionality that can help to speed up the process, such as:
Job postings
Workflow automation
Reusable forms
Boolean CV / resume search
Multi-function lists
Configurable reports
Recruitment analytics
Email and voice integrations
The Benefits of a Recruitment CRM / ATS
The right software can unlock significant business benefits. If you're not already using an ATS/CRM at your recruiting agency, here are five ways it can add value:
Automation: Automate routine and repeatable administrative tasks, like sending notifications and communications. 
Information Retention: Build a pool of current and past roles, candidates, and clients for instant access and faster future searches.
Communication: A single repository for logging all email, voice, and text activity makes it easier to track history and communicate more effectively.
Error Reduction: Ensure candidate and client information is correct and up to date with a single source of truth, reducing duplication and related mistakes.
Analytics: Use the available data to gain competitive insights into both candidate and recruiter performance. Easily identify areas for improvement.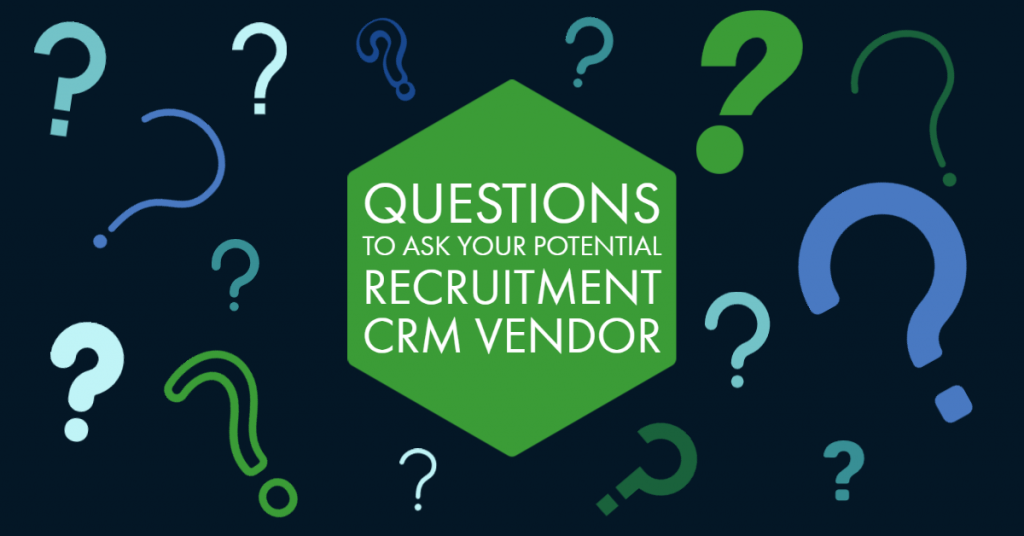 Whether you're just starting up your recruiting firm or considering a change of recruitment CRM, it's important to ask the right questions to get the right solution and the best deal from your vendor.
Here are some key questions that Jim and Chris recommend:
What's the pricing model, and how much will it cost?
Every recruitment firm has a unique budgets and unique needs. Paying for unused licenses or unnecessary functionality is not cost-effective. Ask how your potential vendor defines 'users', how they handle adding or dropping users, and what costs are involved in setup and training. As most software as a service (SaaS) software is offered on a subscription model, it's important to know whether future updates are part of the package or an additional cost.
If you're considering self-hosting, there's also cost of hardware and maintenance to consider.
What kind of support do you offer?
With the implementation of any new software, there is always going to be a learning curve. The flatter this curve, the quicker recruiters can get back to the job of recruiting. With a training and support package from the get-go, it's much easier to get up and running, and get back to business without a lengthy introduction.
Ask who your point of contact will be. Do you get an experienced trainer to help guide you through using the software and offer advice regarding best practices? It's also useful to know what post-setup options are available, like a learning management system (LMS), videos, or documentation to help you further down the line. Ongoing personal support can also be invaluable. Don't forget to ask what the hours for support are, where the support team is based, and whether support comes with additional fees.
How can I post and update jobs?
With all the heavy lifting going on within your software, it's important that job postings can be easily shared with job boards and other external platforms, without having to copy and paste information from one location to another. This is especially important when you want job postings to be consistent across different locations, or you want to allow candidates to flow in from multiple places. How does the potential vendor put jobs out to the world?
Am I able to extract data to generate reports and analytics?
Forward-thinking recruiters are using data to speed up sourcing and selection, and accelerate the time to fill open roles. Data can also be useful for analyzing candidate and recruiter performance. To get the best value from your dataset, it's vital that your recruiting software offers reports to reveal useful business insights, and enables you to continuously improve as an organization. Ask what reports and analytics they provide and whether you can generate your own or export to common formats.
How do I get legacy data in or out?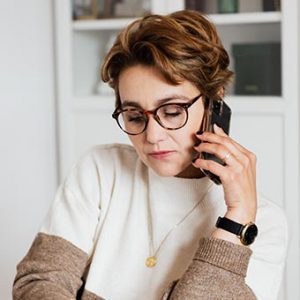 If you're moving from one staffing and recruiting software to another, another important consideration is the successful migration of your existing data. This process can take time to get right. Data from a spreadsheet can typically be imported by you as an end-user, but a full data migration of jobs, resumes, and record history can potentially take weeks. How does your prospective vendor ensure a smooth transition without impacting day-to-day business or creating costly downtime? What fees are involved in migrating the data? And if you decide to leave, what's involved in getting your data out?
Is this going to work with my existing email?
Bringing in new software shouldn't involve redefining your entire software stack (unless you want it to.) When it comes to email, altering email habits to accommodate a new system is both time-consuming and unnecessary. Whether you use Gmail, Outlook, or any other major email client and provider, make sure the software you choose can easily work with your existing account. Ask about integrations that would help you sync contacts, calendars, attachments, and forms between your email and recruitment CRM.
How does it track voice and SMS communications?
Recruiters spend a lot of time on the phone. Ideally, you want your staffing software to offer a single pane of glass over the entire recruitment process. That includes SMS and voice communications. So it's a reasonable expectation that the system should allow you to sync with services for dialing out or sending a text messages easily. Find out what systems your vendor works with and to what degree, and ask about tracking of activity in general.
Does it enable me to enhance my existing talent pool?
The right staffing software will elevate your hiring game, and building your own private database of candidates and clients will pay dividends on future searches. To that end, what functionality does it have to enable you to broaden, and deepen, your existing talent pool? These days, there are a wealth of clever services out there to help you uncover best-fit passive talent. Does the software easily integrate with services such as seamless.AI, HireEz, or ZoomInfo's TalentOS?
Will my data be secure?
It's imperative to pay attention to the security of your private database. With plenty of high-profile cases of data breaches, there can be lasting reputational and financial damage if something goes wrong. Ask the vendor who can access your data, and what security protocols they have in place. Find out how frequently the data is backed up and how easily it can be retrieved if something goes wrong.
You'll also want to verify whether the vendor themselves intend to makes use of your data. Will your data be used research, aggregation, or even resale? Is it comingled with data from other users?
PCRecruiter is ready to give you answers.
PCRecruiter has been helping recruiters source, track, and hire since 1998. Over the years, our offering has evolved alongside recruiters' needs and advances in technology. We understand the wide range of business models and service requirements that recruiting pros need.
We're proud to have served over tens of thousands of recruiters around the world through our ATS / CRM. We are both happy and qualified to answer the questions above and more.
Let us answer your questions and show you around our recruiting tech. Book a free demo today.