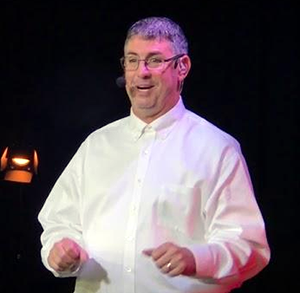 The economy shapes the job market. Economic downturns can reduce demand in one sector and create a surge in another. In order to survive — and thrive — recruiters and recruitment firms sometimes need to reposition themselves to weather economic storms.
We spoke with seasoned executive recruiter (and 'O.G. PCRecruiter user') David James to gain his perspective on how to handle a switch in recruiting verticals.  
Potential pitfalls of switching verticals
Some people come to recruiting because they want to make money, and it's an absolute grind to them. I've always felt like getting somebody a job has this form of valorization. If you don't love people and love talking on the phone, it doesn't matter if you've got the best vertical ever!

– David James, Executive Recruiter 
It's possible that given the right timing and right connections, you could slide into a new sector and put together a couple of lucrative placements. The thing is, however, you're now working outside your area of expertise. You've left your core competency, and its marketing, on your previous desk, and that desk has now closed. You're in a new sector with no recyclable candidates — the talent pool of prospective placements who may not have fit one role but could potentially match your next one. 
Switching verticals creates a gap in your industry-specific knowledge and skills and puts you in unfamiliar territory. You'll need to plug the holes in your knowledge, and fast. So be prepared to invest time and effort into upskilling. Without the established connections you had in your previous specialty, you'll also need time to grow your network. Different industries come with different compensation structures, so also be prepared for variations in salaries, commissions, and bonus structures.
Change can be challenging. Clients may be skeptical about hiring a recruiter experienced in a different vertical. So you'll need to earn their trust, demonstrating your transferable skills and commitment to excelling in this new market. Anticipate resistance from clients and candidates who may question your decision to switch. Some clients may even think you're using the new vertical as a stepping stone rather than getting into it for the long term. Be clear about your intentions and how this move fits into your career trajectory.
The art of market mastery
In any new vertical, you've got to have market mastery – you need to aggregate all the talent. That's why you need a FILL statement – Function, Industry, Location, and Level.

– David James, Executive Recruiter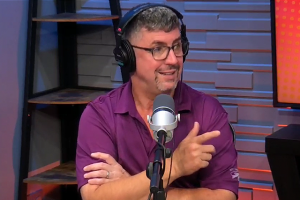 A professional recruiter since 1988, David James loves what he does. He's also switched verticals enough times — from internal auditing to cryptocurrency to casinos to construction, and back again — to know that market mastery is the key to success. That's why, before jumping on the phone, it's important to truly understand the roles you're looking to fill and which types of candidates will offer the best fit.
F.I.L.L. (Function, Industry, Location, Level)
Here's how a FILL statement breaks down…
Function: What are the core functions of the roles you're trying to fill? Do they align with your candidates' skills and interests? Do the day-to-day responsibilities resonate with their career aspirations?
Industry: Understanding the industry's dynamics, key players, and prospects is key to long-term success. Ensure the industry not only interests you, but also has potential for growth.
Location: Consider the geography of the roles in your new vertical. They could be local, national, or even international. Are potential candidates willing to travel or move for new career opportunities?
Level: Assess the level of responsibility and seniority of your open roles. Ensure that the roles align with candidates' career goals and expectations. What are the opportunities for growth and advancement within the vertical?
Tips for making the switch to a niche
When it comes to changing verticals, David says "you need to find one thing that everybody wants. Not only do they want it, they need to have it. For them, it's essential." But, of course, that's not easy to find. That's why you need market mastery (FILL). 
Take this as an example: you're a recruiter with a specialty in engineering, which is actually a very broad market. You need to take a deep dive into that market and pull out a niche. How about engineers who calibrate scales? Scales on the highway, scales at the meat counter, scales at the market. There's your business model (and that's a real example, by the way).
It's not how many calls you've made. It's how many conversations you had.

– David James, Executive Recruiter
The big misconception is that you can conquer an entire market segment. Take the accounting sector, for example. Let's say you need to source candidates for three roles: an internal auditor, a treasury manager, and a corporate controller.
Those are three separate searches. Why? Because the internal auditor can't do the treasury job or the corporate controller job, and vice versa. Let's say that you sourced three candidates for each one of those searches and it took a month to find them. What you effectively have is three different recruiting businesses. What you need is recyclable candidates.
Whatever candidates you need to find, they need to be recyclable. Think about nurses. Imagine you've found a nurse who is willing to travel and who has got the right certification. Suddenly, you can actually go to multiple hospital systems, and they'll see that nurse whether they have a position or not.
Relying on the right recruiting tech
No matter what vertical you're in, having the right recruitment tech behind you is essential. That means building out your own talent pool — a private store of candidates with your own enhanced details, activity, and history records. When you're new to an industry, the very first thing you need to do is populate your database. 
The people behind PCRecruiter have made it one of the best partnerships of my recruiting career.

– David James, Executive Recruiter
But here's the tip from David: don't worry about the candidates right off the bat. You need to segment your hiring authorities. Find your hiring authorities first. Push that to between 1,000 and 2,000 hiring authorities, and then you've got a market. 
No matter what vertical (or verticals) you recruit in, PCRecruiter adapts to your needs. To request more information or book a demo, contact us.
Got a recruiting problem? David James is an executive recruiter and recruiting consultant  with years of industry experience. Reach out to him via email, dj@talstrats.com or LinkedIn @davidjames-iar