That's because maintaining and nurturing a talent pool with clean and relevant data on people you know – who are likely to be interested and suitably qualified – can cut the time needed to source and sift. The time to hire is quicker, placements become more profitable, and your clients get high-quality candidates.
Leading recruiters build their own talent pools. Here's why and how.
Why build your own private talent pool?
There are recruiters out there who rely on live searches to fill their clients' open roles. And that's fine. But they're missing out on a future goldmine — a keyword searchable database of historic candidate data.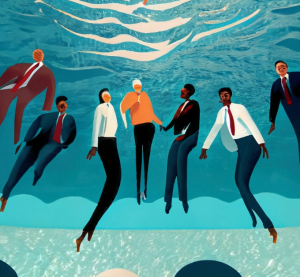 When clients come to you with an open role, you can immediately dip into your talent pool to find candidates that fit their needs. It's also somewhere to store those candidates who didn't make the cut last time around, as you never know when they might be needed.
Having your own talent pool makes you more valuable to your clients because it's where you find passive candidates who are potentially unknown to (or forgotten about by) your competitors. It enables you to stay on their radar even if you don't have an opportunity for them right now.
Sure, LinkedIn is great for sourcing active candidates, but what about that person you placed years ago? They're now a passive candidate who may be open to taking on a new position and who'd be a great fit for this new role you've been given.
The truth is that often the person you need to fill a particular role is the person who's not regularly updating and posting on LinkedIn because they're not actively seeking a new position.
How to keep in touch with talent and the industry
You might think keeping connections going with hundreds or even thousands of potential candidates is an impossible task. Even with the best motivation in the world, trying to maintain that many relationships over time — including many that don't necessarily end with a placement — would take time and resources you simply don't have.
But by setting up repeatable timed tasks through the Sequencing Tool inside PCRecruiter, you can regularly reach out to candidates through automated emails, text, or other scheduled activities. By segmenting candidates or clients, you can maintain a schedule of personalized messaging.
For example, you might segment candidates by a particular role, experience, and location and send them a regular message to see how they are and qualify their interest. You can also record their response for potential follow-up activity, such as a phone call or sending them a list of roles that might interest them.
The pay-off may not be immediate, but it could be significant. Imagine one of those candidates becomes a hiring authority themselves further down the line. Suddenly, they're coming to you with new placements to fill.
Sequencing can also be used on the client-side. They may not have any open roles right now, but what about in the future? Set up a sequence to send an automatic email after your most recent placement, seeing how it worked out, and inquiring about upcoming roles.
Think of it this way. As a recruiter, you are your own brand. Like any good marketer, you need to keep your brand front and center in clients' and candidates' minds. Regular, relevant, and anticipated communication is a great way to do that.
Keep the message going that you're in touch with both the industry and the best candidates out there, and you keep your pipeline full of new opportunities.
Fill your talent pool with data from a job board
The easiest way to get new and updated candidate data into your talent pool and pipeline is through a job board. Even if you don't currently have any open roles, it's still a great channel for securely and compliantly collecting candidate data and resumes.
PCRecruiter's Job Board module offers a clear target where you can direct interested candidates or clients and have them voluntarily send you their details. It's also much more efficient and streamlined than directing them to your inbox because the data can be directly imported into your database.
The advantage of capturing candidate data in this way is that you can draw a line on how much data to collect, striking a balance between the quantity and quality of your talent pool. And when the time comes to sell up or retire, you'll also have a highly valuable business asset.
Discover how to use PCRecruiter to build your talent pool and add value to your recruiting process. Book a demo