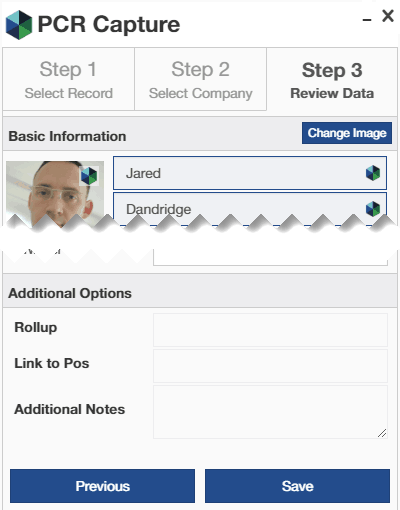 The PCRecruiter hosted servers are being updated today with a new release that includes dozens of performance improvements and issue resolutions, covering a wide range of areas in PCRecruiter, including our Analytics, Candidate Presentations, Rollup Stages, and more.
Although this update is largely dedicated to work on our existing features, we have added one new feature with this update.
Those of you who use PCR Capture will find a new Additional Notes box at the bottom of the 'Review Data' step. Any text added to this box will appear in the NOTES section on the Name record.
This new feature in PCR Capture is a great way to augment new records or update existing ones with keyword-searchable details as you go about your sourcing tasks online.
This update also lays some groundwork for new partnerships and announcements to come in the next few weeks, so keep your eyes on our blog and social networks.
What other features would you like to see in our coming releases? Visit the Ideas & Requests forum in our customer support portal and get involved in the future of PCRecruiter!