PCRecruiter in 1998…
In "the before times," in Northeast Ohio, four people were doing their own things at the dawn of the Internet age. Martin and Mike Snyder were doing logistics software for small trucking businesses, and Bill and Gretchen Kubicek were running one of the first ISP's in the region.

As oft-told in these stories, the four had been friends since their school days. One day, Bill called Mike to see if Mike (the brains of the trucking outfit) could help one of his Internet access customers with a networking issue. That customer happened to be an executive search firm, and their troubles happened to be with their recruiting software application (and not, as suspected, with Bill's ISP.)
Martin, not knowing anything about recruiting, but knowing enough about the trucking business, sniffed an opportunity. He told the recruiting firm owner that Mike could do a better application in a weekend. One long weekend later, what once was a logistics application had been refactored into a recruiting application.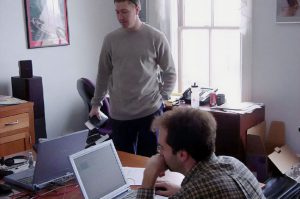 The application that would eventually become PCRecruiter was born, and so the Snyder brothers took to finding recruiters to use it. After securing launch customers in different forms of recruiting, including staffing, third-party search, corporate, and a college career office, it became clear just how well suited the underlying data structure was to organizing organizations, people, and open roles in all kinds of recruiting situations. In those early days, the app was called Executive Bob, after that very first recruiter whose underperforming previous software had inspired its creation.
Meanwhile the Kubiceks, with Bill selling and Gretchen managing, made a rapid success of their ISP and made an nice early exit, selling to a major Japanese telecom. Bill had always taken as self-evident that the Internet was only good for two things: pornography, and finding a job. The former was out of the question, but with PCRecruiter, the opportunity seemed ripe.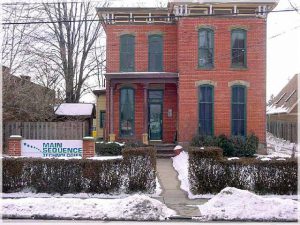 On February 23, 1998 the Snyders and the Kubiceks incorporated as Main Sequence Technology Inc. First starting in the Kubiceks' basement, amid piles of laundry and baby stuff (young Maggie Kubicek sat through software demos before she could walk), the company soon moved into its first office, a converted two-story Italianate home in downtown Willoughby, Ohio.
What is the main sequence you might ask? It's an astronomical term relating to a distinctive band of stars, charted for mass and luminosity, which include the majority of all the stars in the universe. And like it's parent company namesake, PCRecruiter was always intended to work for the vast majority of recruiters who would encounter it.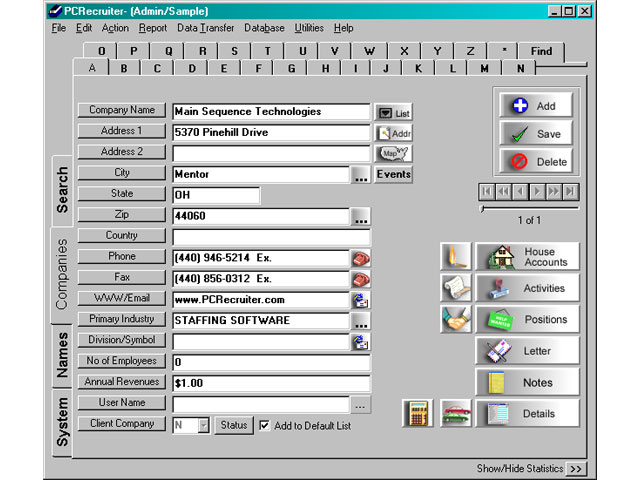 Using a Microsoft Access database engine, or the then-exotic Microsoft SQL Server RDBMS as its back-end, the original desktop software allowed recruiters to track contacts, resumes, and jobs, as well as perform basic CRM functions like activity logging and email generation in a time when many were still relying on file cabinets of paper resumes.
As the user base and the company grew, the software gained more advanced features like contact info parsing, bulk resume import, and the ability to dial phone numbers via Windows Dialer and early VOIP.
From the desktop to the web…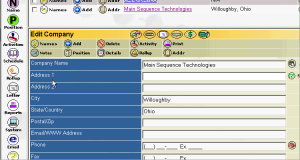 With the growth of job boards like Monster (b. 1999) recruiters began to seek more direct connection to the internet for their candidates and clients and more 'anywhere access' to their own contacts. Main Sequence responded with the first version of its web interface in 2001, and even a simplified interface for early mobile devices like the Palm Pilot and Blackberry.
In 2002, enabled by Mike Snyder's engineering skills and the Kubiceks' knowledge of Internetworking, the company began offering PCRecruiter as on online service — one of the very first SaaS products available.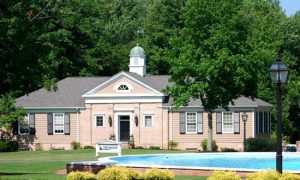 By 2005 PCRecruiter was serving customers in over fifty countries. The software and the company continued to pick up steam, moving to larger headquarters in 2006 and adding a Hawaii office for support in the western US and Asia/Pacific time zones.
Throughout the early years of the millennium, PCRecruiter expanded with major capabilities like PCR for MS Outlook in 2010, the first iteration of the Open API in 2012, the PCRecruiter 9 redesign, and PCR Capture. Year by year, the capabilities of the company and the successes of the worldwide customer base continued to grow.
PCRecruiter in 2023…
Main Sequence has always been driven by continuous improvement. The ongoing challenge of building a better product to meet the changing needs of business owners, system administrators, recruiters, and candidates keeps us innovating and iterating our offerings . And it shows. By the end of 2022, we picked up a slew of accolades in the G2 Winter 2023 rankings.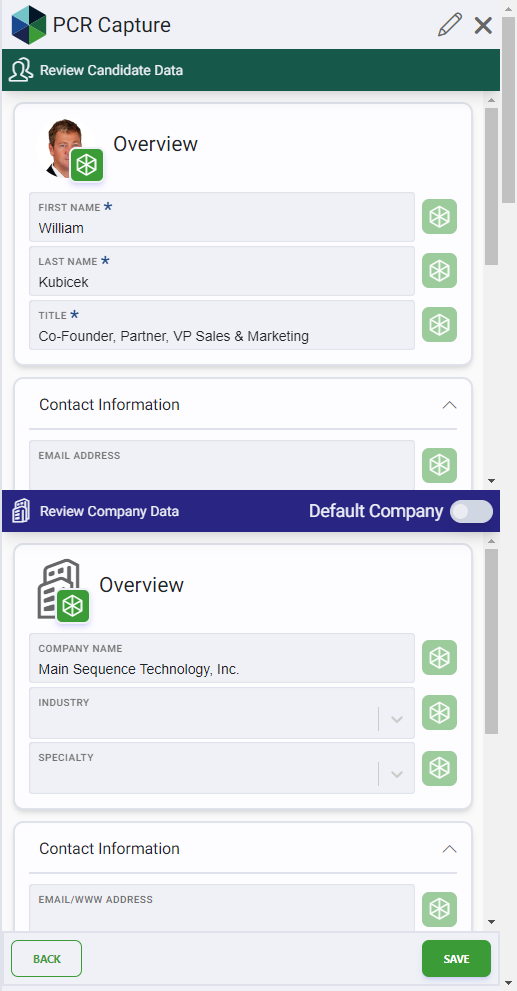 Throughout our history, we've stood alongside recruiters in good times- and bad. When tested – during the dot com bust of 2000, the turmoil of 2001, the financial crisis in 2008, and the pandemic in 2020 – we responded flexibly to our customers and employees needs, always with eventual recovery in-mind.
If fact, the past year or two have been ones of incredible progress for PCRecruiter. We released the newest Pipeline, PCR Analytics, and our industry-leading Sequencing project.
On Feb 21, 2023 Main Sequence was issued US Patent # 11,586,760, entitled SYSTEM AND METHOD FOR ASSOCIATING MULTIPLE LOGINS TO A SINGLE RECORD IN A DATABASE.
This patented method addresses a common problem with Applicant Tracking Systems; when applicants apply for multiple jobs or the same job multiple times, duplicate records are created in a database, which recruiters hate for obvious reasons. The patented method allows PCRecruiter to present a unified record to the recruiter without the risk of erroneous duplicate-checking revealing information to applicants that they did not enter. It's clever and it works well — another example of PCRecruiter meeting the real-world needs of our customers with industry-leading innovation.
Most exciting, we are currently building toward the tenth major platform iteration of PCRecruiter. The beta program and release to production will be the biggest redesign of PCRecruiter in our history.
The new version of PCRecruiter will offer more flexibility, more efficient workflows, broader device support, clearer data visualization, and greater growth and integration possibilities than anything that preceded it. We're looking forward to sharing it with you.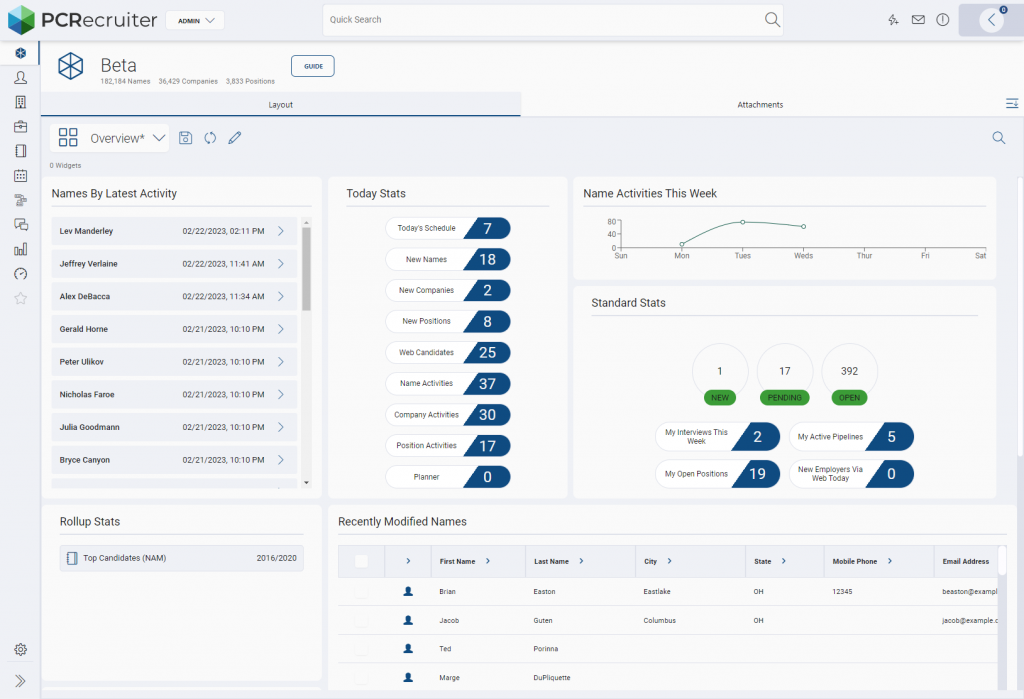 Service by dedicated people, for dedicated people.
Data is the modern currency. While data enhancement is a key feature of PCRecruiter, there are many other important pieces in a winning ATS and CRM implementation, the biggest being people.
The people who create and service PCRecruiter include an award-winning support team and an enthusiastic team of developers. The other key players are the frontline recruiting professionals who make our software a critical part of their business and provide us with ideas and communications about how to make it better.
The value of independence.
Every business is different, yet time and time again, we meet business owners with the same priorities around their digital recruiting tools: the lowest lifecycle costs, the most reliable and respectful vendor relationship, and happy end-users. On each of those, PCRecruiter is tough to beat.
Main Sequence has never required outside investors: the founders remain at the helm and directly involved in the day-to-day operations. Consequently, the company operates exclusively on free cash flow. That means we make decisions for the long-term, rather than chasing short-lived trends. Our costs to operate the service are among the lowest in the industry.
Main Sequence makes business and design choices that bring value. Things could change — someday it may be in the best interest of the company and our customers to revise our structure or use outside funding — but what will never change is the absolute customer focus and dedication to offering THE most versatile recruiting application in the world.
Those have been the central drivers for these 25 years.
The value of flexibility.
System admins appreciate PCRecruiter's vast array of configuration options. From screen layouts, process and pipeline modeling, and analytics design, through to data operations and user record management – PCRecruiter provides the flexibility needed to configure the best solution for their business.
Put simply, system admins can tailor almost everything to suit the end-user: views, terminology, workflows, sequences, integrations, and reporting – bringing functionality in line with user needs. The result? Happy recruiters!
Our open API and integrations also afford flexibility. From custom code and close vendor relationships to arms-length, third-party code entirely managed by our customers, PCR is often praised by developers as one of the easiest to connect with. Key integrations include:
Phone and text messaging via RingCentral
Email connections through Office365, Gmail, and SendGrid
Data enhancement via ZoomInfo and HireEZ
Data import and export via Zapier and others
The value of serving our customers' customers.
For public users like applicants and contractors, the best recruiting system is an invisible one. Interfaces are like governments: the best ones are the least ones that still get the job done.
Our Job Board integration and configuration options are enterprise quality, which means public users on the front end, get a seamless user-experience, regardless of your organization's size.
For applicants and contractors – anyone inside your ATS and CRM – we firmly believe in the principle that your data is your data. So we keep it secure. For recruiters, data may start out as public information, but overlaid with their efforts it becomes a private asset. So PCRecruiter treats it that way – your data isn't shared with competitors or aggregated with the data of other users.
PCRecruiter into the future…
While it's fun to look back at where we've come from, Main Sequence is most excited about the path we're on. We are building our best product ever, and we see ever-increasing importance in the wider economy of the industry we serve. Talent has never been more important than it is today, and will be tomorrow.
Like other markets which are rapidly moving with AI and other innovations, the recruitment professionals who can navigate the challenges will be doing more business than ever before. We expect they'll still need a high-performance ATS and CRM solution at their core.
Our track record has shown us to be a survivor and a champion. Where will PCRecruiter go next? Look for more chapters of this story in years to come!