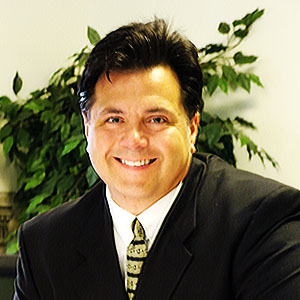 There's no substitute for experience. Natek's enduring success is built on long-term industry relationships. Hiring authorities and career professionals in the energy sector know Natek and the team at Natek knows them. This gives the firm a deep and unique talent pool that's all their own.
We spoke with President of Natek – Mark Dillon – to uncover some of the secrets behind his sustained success in recruiting for the energy space (including what makes PCRecruiter a great ATS software for engineering recruiters.)
Industry expertise from the outset
More than 35 years ago, Mark Dillon was working in the energy industry. Back then, it was known as the 'power generation' field. His clients were major multinational companies supplying the world's ever-increasing demand for power. Mark spent most of his time either on the road or in front of clients.
I've owned my own engineering firm. I've headed and led energy groups for Fortune 50 companies. I've also partnered with the Association Of Energy Engineers (AEE) and the World Energy Congress as a career counselor.

– Mark Dillon, President, Natek
When energy efficiency and renewable power initiatives started to come in, these companies and their energy customers were presented with new incentives to reduce costs and demand. This shift resulted in a trend for performance contracting, where energy providers guaranteed efficiencies to corporate customers by identifying and delivering savings.
In 1990, Mark decided he needed a role that would allow him to be closer to home, giving him the chance to spend more time with a young family. Recruiting was an obvious choice because it enabled him to work from home.
Having worked with some of the biggest brands in the industry, Mark had built up a network of trusted contacts. So he took the opportunity in front of him. He focused his recruiting efforts on delivering staffing solutions in the fields of energy efficiency and renewable power.
The impact of work-from-home on energy recruitment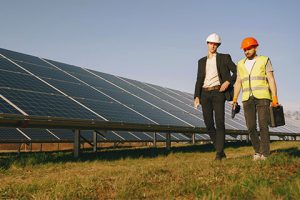 Fast-forward to 2020. Most of the world began working from home in response to COVID-19. This left a lasting impression on the recruiting landscape, including recruiting for engineering and energy. Today, some of Mark's clients want everyone working from the office, some offer hybrid roles, and others are now fully remote.
Office-based roles are still valued. They create a synergy between co-workers, especially for junior team members, that's not easily replicated in a video call. But the biggest challenge for recruiters is to get companies — and people — to either embrace working from home or feel excited about getting back into the office.
And what's on offer can potentially make or break a potential placement. In Mark's experience, he's seen executives pass up a six-figure salary increase because they wanted to cut the commute and use that time for their kids and family. Alongside understanding where candidates want to work, the other important ingredient in making successful placements is understanding what companies are looking for in their candidates.
Recruiting in engineering means knowing what companies need
These days, energy companies increasingly need to do more with less. Like any industry, the top candidates for open roles are usually already taken or in high demand.
Transferable skills are invaluable in the renewables sector. That's partly because if all the best talent is taken within a particular geographic area, the next best thing is to bring in someone with related experience, say mechanical engineering or other relevant fields.
When energy companies are putting a team together, they want people who can develop a project and manage the risks of those projects – especially when it comes to performance contracts.

– Mark Dillon, President, Natek
Another important quality is the ability to manage risk. From the C-level through to engineers on the ground, responsibility for mitigating risk is everyone's business. And that's a big weight. Imagine a project with a performance contract worth between $10 million and $200 million. There's a lot at stake and a lot that can go wrong.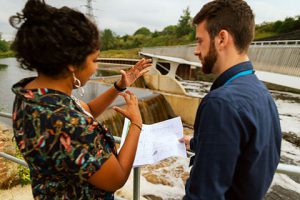 From an engineering recruitment perspective, employers are often looking for candidates with a technical background who also have the leadership skills to develop and deliver projects to clients. Even when aspects of a project are contracted out — such as the design phase — they need someone to take ownership and provide oversight and control.
That's why the risks associated with recruiting the wrong person are huge. It also means industry expertise and experience are vital when it comes to finding the right candidates.
A private talent pool is the engineering recruiter's best asset
PCRecruiter has been my recruiting software for engineering, energy, renewables, and related fields for over twenty years. It's the heartbeat of how I do business, from logging individuals to prepping a candidate for a VP role.

– Mark Dillon, President, Natek
Recruiting is about building relationships, and Mark's been in the business a long time. People he placed two or three decades ago now occupy C-level positions. The truth is, you just never know when these relationships could become valuable. That's why building your own private talent pool over time is so important. Sometimes, data that could be decades old can unlock new opportunities for candidates and companies. 
Securely held inside PCRecruiter, Natek's talent pool contains records stretching back to the early 2000s. It allows Mark and his team to look up individuals, pull up notes, and put candidates up for interviews in no time at all. For Mark, this database is the beating heart of his recruiting. Having PCRecruiter behind him enables Mark to focus on what really matters – communicating with people.
I live and die by customer service! Kudos to PCRecruiter. Not only is it a great ATS software for engineering recruiters, but I know I can always reach out to somebody if I have a question and get a quick and useful response.

– Mark Dillon, President, Natek
Relationships are the cornerstone of Natek's success. It's a people business, and while AI and automations help make doing business faster and easier, Mark's an advocate for picking up the phone and speaking to candidates, explaining the opportunity, and building rapport. With PCRecruiter as his recruiting software, Mark has instant access to the information he needs to have meaningful conversations with candidates and clients.
Having their own private talent pool gives Mark and his team depth, breadth, and access to quality candidates who may not be visible on platforms such as LinkedIn. That built-in insight and expertise separates Natek from the rest of the field. It also means energy companies don't just view them as a recruiting firm, but as a strategic partner helping to build their business. Energy companies know Mark and his team understand the bigger picture of the industry, and can lean into their know-how when identifying, qualifying, and placing high-quality candidates.
To discover more about Natek, visit their website natek.com
To learn more about how PCRecruiter works as a recruiting software for engineering (or any other recruitment vertical) contact us for a personal demonstration.