Main Sequence Technology has built PCRecruiter on our users' suggestions from day one. Since the debut of the Ideas & Requests forum on our helpdesk, where users can share their own recommendations and thumbs-up others' ideas as well, we've been able to better gauge user desires. These recommendations help our development team focus on the items deemed the most helpful to the most people.
This week's update includes three noticeable improvements, all of which were suggested by users in the forum.
Click to Open Attachments
In earlier versions of PCRecruiter, file attachments on Name, Company, and Position records could be renamed by clicking on the Description, while the commend to open and view the attachment was located under the 'Action' pull-down. As of v.9.7.30, these actions have been swapped, so that the more common action of opening an attachment requires only a single click on the Description.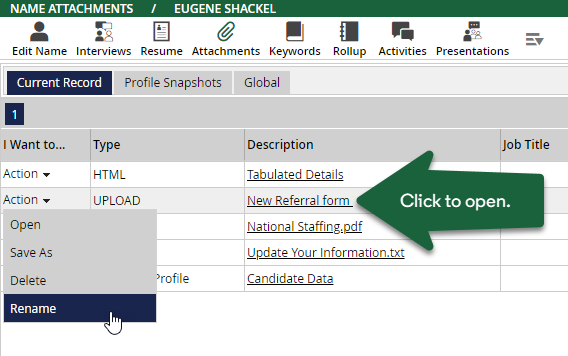 Edit Profile in New Window
A new 'User Preferences' menu was added to the system's top right Action menu in our December 2018 update. The Open 'PCR Action' in new Tab section of this panel included the option to submit Profile forms using a new tab, rather than inside of a popup window on the main PCR screen. With our new update, this preference has been expanded to include editing profiles in addition to submitting new ones.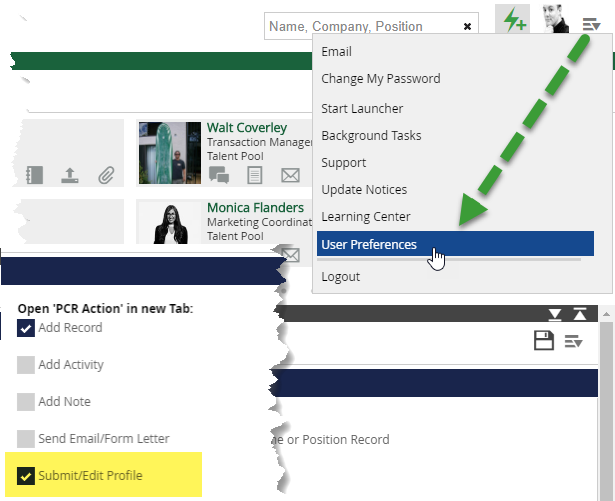 Export with Quick Comments
In our January 2019 update we introduced a 'Quick Comments' column for Rollup Lists. This suggestion from our forum gives users a way to jot down a short comment about any record, specific to that Rollup. In PCR v.9.7.30, this Quick Comments column is now included when a user exports the Rollup to CSV.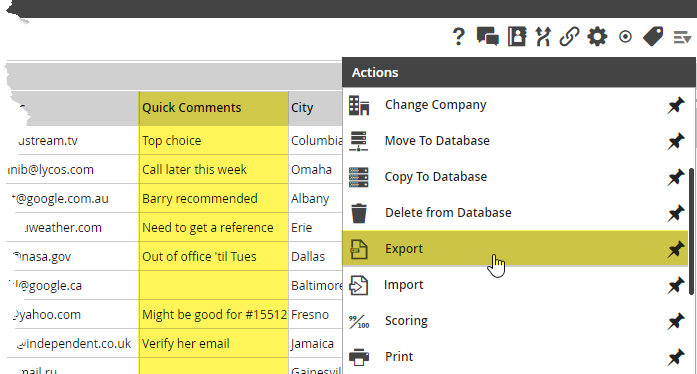 What would you like to see in upcoming releases? Visit the forum at help.pcrecruiter.com to add your voice to the conversation. Also, there are a limited supply of $25 Amazon gift cards left for anyone who writes a detailed review of PCRecruiter on G2, so submit yours today!
Watch this blog and our Facebook, Twitter, or LinkedIn accounts for bigger feature announcements in the coming weeks.