There's no better way to stay up to date with the latest recruitment industry trends, than by listening to your favorite recruitment podcast. On your daily commute or whilst relaxing at home, listen whenever, wherever to get your daily dose of insight into the recruitment industry. 
Whether you're looking for an in-depth interview with a recruitment industry leader, tips and tricks you can take into the office with you the next day, or a beginner's guide to the fundamentals of recruitment, the right podcast can take you deep inside the world of hiring. 
But if you're new to podcasts, new to recruitment, or searching for something that fits your recruitment niche, it can be difficult to know where to start. So, here at PCRecruiter, we've compiled our shortlist of top recruitment podcasts.
Read on to get listening! 
Recruitment Podcasts
---
Drawing on a deep talent pool of recruitment leadership, Talk Talent To Me takes listeners on a rollercoaster ride through talent acquisition. Covering everything from strategies, metrics, and techniques through to current industry trends, it features top talent leaders on the front line of modern recruitment. The show is hosted, produced, and edited by Hired's Content Marketing Manager, Rob Stevenson. We like the depth and breadth of talent interviewed, from VP's of Global Talent, to CHROs.
---
https://anchor.fm/recruiter-startup-school
With over a decade in the industry, Dualta Doherty has a hands-on approach to setting up and successfully running a recruitment business. Each episode, the founder of Dualta Doherty & Partners and this very podcast, is joined by recruitment agency leaders from around the world to talk about what it takes to start up, scale up, and operate at the highest level of recruitment. We enjoy hearing about the successes and challenges of recruitment industry leaders, and the valuable insights into setting up on your own.
---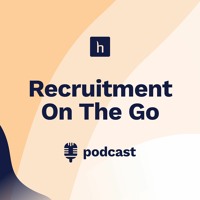 https://soundcloud.com/recruitmentonthego
Everything you ever wanted to know about recruitment in daily, bite size pieces. Hosts Caitie and Mingus give you the latest lowdown on recruitment trends, top tips and tricks, plus all the tools and resources you need to maintain a competitive edge in the recruitment industry. Ideal for recruiters, HR specialists, and talent acquisition managers alike, each episode offers inspiration and insight, wherever you happen to be. We listen out for the actionable recruitment tips provided in each episode.
---
https://recruitingfuture.com/purpose/
The self-styled 'calm voice of recruitment continuity' offers insight, inspiration, and inclusivity in the fast-paced, ever-evolving world of recruitment. With a particular focus on the future of talent acquisition, each episode covers a different aspect of the industry, from technology, and automation to diversity and inclusion. With an eye on the future of work, guests are typically recruitment thought leaders and pioneers from the wider business world, who share ideas and experiences designed to inspire listeners and drive change. We like the focus on giving a platform to new and diverse voices in recruitment.
---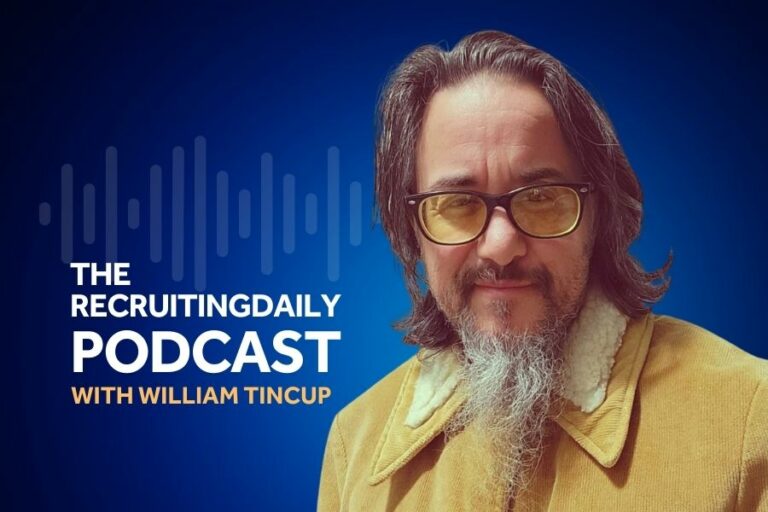 https://recruitingdaily.com/podcasts/recruitingdaily-podcast/
Going behind the scenes of the world's most influential talent acquisition teams, the RecruitingDaily podcast is a one-stop shop for the latest insights into recruiting, sourcing, and talent acquisition. Each episode drills down deep into a complicated topic, breaking it down into understandable chunks in order to help recruiters take their game to the next level. We enjoy the sheer variety of content, from equity audits to using virtual meetings to streamline recruitment processes.
---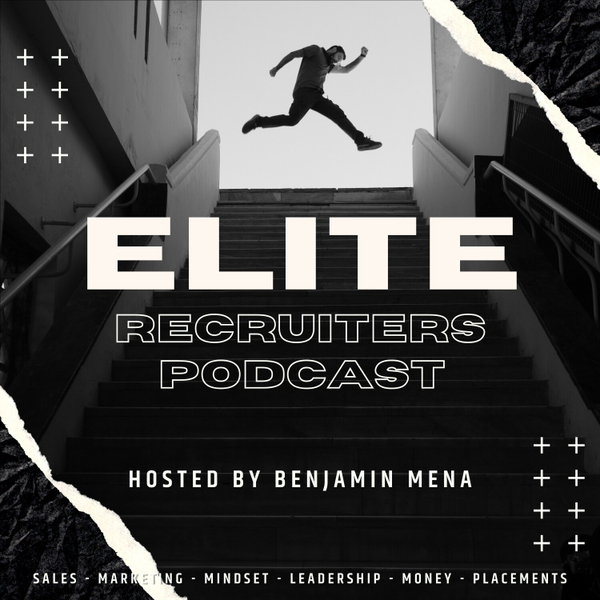 https://pod.co/the-elite-recruiter-podcast
Benjamin Mena's show covers a broad range of recruitment-related content, taking listeners on a journey through money, marketing, sales, leadership, and placement. Along the way, you'll pick up tips, tools, and tricks from some of the best in the business. Hear the stories of top recruitment professionals, how they got to where they are now and the mindset that got them there. We like the Elite Recruiter Podcast for its vibrant and insightful look at the industry.
---
So you've reached the end of our list, only to find your favorite recruitment podcast is missing? Get in touch with PCRecruiter and let us know why we should give it a listen! And for even more podcasts, check out our Top 5 HR Podcasts blog post as well!