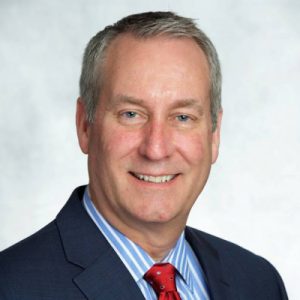 NPAworldwide is a global recruitment network of 550 members operating in 42 countries. It spans multiple sectors, and includes specialist and generalist recruiters.
For this blog post, PCRecruiter spoke to the President of NPAworldwide, Dave Nerz, to get his inside perspective on the work from home (WFH) trend.
WFH Wednesday
WFH provides two different working environments. Places to get different kinds of work done. It makes the day go faster – and it's really helpful for me.

Dave Nerz, President, NPAworldwide
WFH was around long before the pandemic, but lockdowns and social distancing meant more people experienced it than ever before. At that time, WFH became a necessity rather than a 'nice to have' option. But like many forward-thinking organizations, NPAworldwide was already testing the water with WFH. They employed remote staff, and Dave Nerz had introduced WFH Wednesday. So when the pandemic hit, they were ready.
Employees were already set up at home. They had a space to work, and the right tools to get their work done, like a telephone, Internet services, office stationery, and computers. In fact, as a leader, Dave had been doing his own version of WFH for years. Every Wednesday afternoon, he'd set up in the local library to get things done without interruption. He'd switch off his phone and create a situation where he could focus on longer tasks like writing reports.
Right now, Dave splits his working day between the office in the morning and home in the afternoon. He gets the best of both worlds. Face-to-face meetings and in-person work happens in the office. At home, he can schedule longer video calls, and focus on more complicated time-consuming tasks. His team also benefits. For example, parents can work around their childcare duties, and still get the job done to the benefit of the organization.
Hybrid Working Arrangements
As an industry, we're going to have to figure out how to make more people available to us that would otherwise not be able to fill the roles.

Dave Nerz, President, NPAworldwide
It's fair to say that certain jobs don't currently work in a hybrid or remote model. For example, there are roles in manufacturing and engineering which have to be done on site — although with new technology, even that is slowly changing. When roles can be done remotely or hybrid, it opens up a much broader talent pool. That's important on a global scale. Why? Many sectors are facing a demographic drought. In terms of age, their demographic looks like an inverted pyramid: many people are retiring and there's not enough young talent coming through.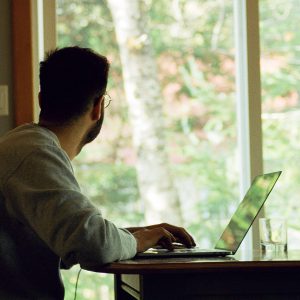 Specifying a geographic location for roles which could be done remotely immediately shrinks the talent pool. Conversely, widening the search to a particular state — or even the entire country — adds depth and breadth. Hiring on home soil makes things like onboarding and communication easier. But there's no doubt that in certain industries, such as software development, offshore is sometimes the only answer.
Timezones are also playing an increasingly important role. In the future, we're likely to see a trend for employers searching for people who work on a certain slice of time, as opposed to being based in a particular city. In that respect, remote and hybrid working will help to close the skills gap.
Training For Success
WFH and remote working is going to help the industry solve some problems in the short term, while we figure out the long term.

Dave Nerz, President, NPAworldwide
As the boomer generation continues to retire, the skills gap widens. In the past, corporations had training programs which would give graduates the right skill sets to go out into an industry and launch their careers.
Today, a lot of that has gone. Post 9/11 and financial crises, many companies cut costs by axing their training programs, instead searching for ready-made talent. The problem is there's often not enough of it to go around.
Bringing in talent from overseas can help. For recruiters and employers, geographic borders make relocating people — physical immigration — a complicated and time-consuming process. Virtual immigration opens up new possibilities. You can have trained talent from abroad work remotely in no time at all.
The key challenge for employers taking on remote talent is how to ensure new recruits can be successfully onboarded and work effectively without stepping into an office. In the physical environment, you have managers and peers to support their training and development. With WFH, those opportunities don't arise naturally. They have to be scheduled in. This might make it more challenging for those people who are purely remote.
It also impacts career development. When someone's remote-only, managers can see the end results, but they don't necessarily have visibility over the process including the wins and the mistakes. Without seeing it, managers have to take a leap of faith based on results, which could affect an employee's promotability. Remote working can also limit opportunities to discuss career advancement because there aren't those live, face-to-face moments that you get from working in an office.
Recruitment In A Remote-First World
We're going to have to select people on the basis of how they demand to work. In some cases, as opposed to an option, WFH becomes a demand.

Dave Nerz, President, NPAworldwide
There's no question that some work is better done in-person. Remote-first isn't suitable to every sector. Take automotive engineers, for example. They need to be inside the company to see what's being done, how it's done, and what their impact is likely to be.
Even with roles that can potentially be done remotely — such as marketing or recruitment — in-person meetings are still important. People need to get together. Whether that's casual interaction, or scheduled crossover with other workers and teams, companies need to figure out new ways of working. And recruiters have to be on board with that in order to sell it to prospective candidates.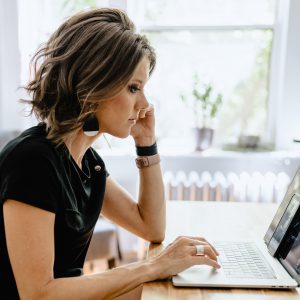 At the same time, remote and hybrid working is a matter of taste. Different people work best in different ways. We all have different styles. This is something that employers and recruiters can tap into. The question is: what can they do to attract and retain the right talent as well as optimize their performance? The answer is to offer flexibility that benefits both parties.
Different demographics will have different demands. Couples with young children will have different needs than people approaching retirement. What it comes down to can be any number of factors, whether that's style, convenience, or economics.
Being Effective From Anywhere
I don't see work in the office as going away. For many businesses and industries, it's not feasible. It doesn't make sense.

Dave Nerz, President, NPAworldwide
The bottom line is simple. Employers need the best talent to fill their open roles. Where and how the work gets done most effectively comes down to personal choice. Whether working from home or in the office, it's personal situations which determine effectiveness. This means managers have to think much more creatively about how things get done.
Recruiters also need to go beyond simply listing WFH, remote, or hybrid as part of a job posting, and consider the wider implications for their target audience. Being able to offer more flexible working arrangements which work in both company and the candidate's interest can be a win-win — if you get it right.
Whether you're a WFH, hybrid, or office-based recruiter, and no matter what type of recruitment you work in, the right ATS and CRM can streamline your day to day and help you make the right hires. Learn more about PCRecruiter.