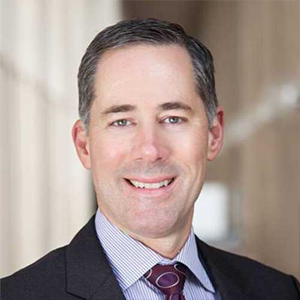 For the fourth year in a row, the Bowerman Group has been recognized by Forbes as one of America's Best Executive Recruiting Firms. They've been using PCRecruiter for five years.
As a boutique search firm specializing in premium and luxury consumer brands, they're experts in all things retail, ecommerce, and marketing. Not only that, they've got the workflow of internal split-desk recruitment down to a fine art.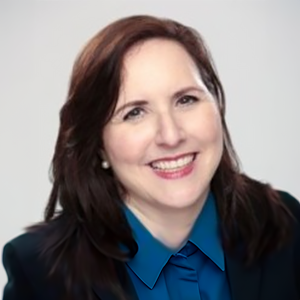 We recently discussed the topic of internal splits and their value to the recruitment business with President, Rob Bowerman, and Executive Recruiter, Michelle Catucci, to discover more about how they power their process with internal splits.
What is a split placement?
A split placement occurs when a job order is handled by two separate parties — typically the lead recruiter and the researcher. Each party takes charge of a different aspect of the placement.
The lead recruiter handles the client's job order while the researcher supplies the candidates. When the placement is made, each person involved takes their cut of the fee. This can happen within a firm or between firms.
How do internal splits work?
While there's definitely a place for inter-agency splits, the way Bowerman Group does it (and does so highly effectively) is through internal splits. Here's how internal splits work:
When a search comes in to a recruiter, both the lead recruiter and the researcher are (ideally) part of the kick-off meeting. This is particularly important for the researcher, who needs to gather as much information as possible about the role before seeking potential candidates.
Bowerman Group begin their search inside PCRecruiter, having built up a private database of quality candidates over the years, but additional, high-caliber candidates are also sought out externally and added to the list. PCRecruiter's PCR Capture is a great advantage here because it allows the researcher to quickly generate records for potential candidates from online sources such as LinkedIn.
All notes are kept inside the system, so previous correspondence or engagement with a particular candidate is instantly available. This is a time-saving advantage, as recently placed candidates or those who aren't the right fit are easily dismissed, allowing engagement with the right ones more quickly.
"Copious notes go into PCRecruiter. So when I'm making a new search, if one of my colleagues has touched this area in the last year – it keeps me from wasting time with candidates who aren't the right fit."

– Michelle Catucci, Executive Recruiter, Bowerman Group
Once a successful match is made, the candidate is turned over to the lead recruiter with all the information they need to make their presentations. Throughout the process, candidates are tracked by the software, from first contact through to offers accepted.
When a placement is completed, the split is entered into PCRecruiter, identifying the lead recruiter and the researcher. At the Bowerman Group, it's acknowledged that this is not always clear-cut, especially when someone else — often a research assistant or another recruiter — has made a contribution to the placement. So whenever necessary, they also credit a third person in the split when sharing with the accounting team. Users of the PCR Analytics can also log and report on these split calculations across time, reporting on team and team member contributions to KPIs.
Internal splits add all-round value
For the Bowerman Group and their clients, offering a single point of contact is essential. Within that client relationship, the firm will perform a variety of searches. They'll cover a variety of open roles, from a training manager to an executive.
"Our number one tip for making splits a success? Have a really good process. That's the key. Sometimes it feels like it's patented because we now have it down to a science!"

– Rob Bowerman, President, Bowerman Group
Internally, responsibility for the research and screening will go to the person with the most relevant expertise, while the single point of contact is someone who knows the client and has built a relationship with them, This is maintained at all times. It's hugely valuable because it means clients don't feel as though they're being ping-ponged from one person to another.
At the same time, this internal split means the lead recruiter can give the client access to the best possible expertise for a particular type of role. This helps to strengthen and increase the value of their relationship.
The Bowerman Group attributes much of their success to their process — something they're worked hard to refine over the years. That includes a second screening with the lead recruiter, so they can confidently explain why someone is being presented as a good fit.
Making internal splits work for you
"I really enjoy digging into PCRecruiter and reformatting how we present candidates using a key points page, and resume page. The client can always see everything — there's a link, so they can forward that link to anyone in the company who wants to look at it."

– Michelle Catucci, Executive Recruiter, Bowerman Group
Internal splits allow recruiters to play to their strengths. It's a collaborative model that also helps with economies of scale. At Bowerman Group, this model has evolved organically over time, with specialisms emerging based on background experience and personal preference. Those recruiters who thrive in frontend roles are given room to thrive, and those who enjoy the sourcing side are able to focus on their research efforts.
---
There are more formalized ways of working out there — such as the pod system — but ultimately it's about finding a process that works for you and your clients. A simple-to-use ATS / Candidate Relationship Management system can help support your process so you can find the information you need when you need it the most.
PCRecruiter offers a visual and easy-to-follow pipeline that indicates every step of your process. Book a demo