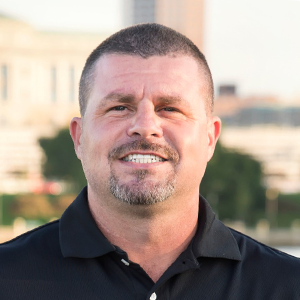 Working in an increasingly digital world, and staffing a technology-driven sector like manufacturing, it made sense for Mike and his team to go paperless. He had two goals: make it easier to get the right candidates through the door, and make better use of data. They partnered with PCRecruiter, and we recently helped them finish the leap from paper-based to online recruiting. Here's their story.
There's a huge labor shortage in our area. The process we're using now – thanks to PCRecruiter and our web-based platform – helps us extend our reach.

Mike Trent, Account Executive, All-In-Staffing
Before going paperless, All-In-Staffing operated a recruiting model familiar to many firms. They stored their candidate records on paper files, including extensive handwritten notes on a front sheet. It was a flawed system, but it worked — to a point. After first signing on with PCRecruiter in 2016, the team began tracking their process in the ATS, which made the recruiters' work much simpler. However, the recruiters still had to manage transferring paper application responses into the system by hand.
Attracting the right applicants
In 2023, All-In Staffing decided to pursue the complete digitization and optimization of their application process. They realized that this would improve the candidate experience, and consequently fill more roles for their clients.
Before pushing into online recruiting, applicants would physically come into the office and complete a 19-page paper application for the open positions. The form-filling cost everyone a lot of time, potentially up to an hour, and wasn't great for the candidate experience. There was also no 'job board' as such, and applicants needed to make an in-person visit or call the office to find out what was available.
On paper, there's just no connection. You can't connect the data at all. You can reference it, but there's a lot of back and forth. Going digital enabled us to put candidates in the right places, and set everyone up for success.

Mike Trent, Account Executive, All-In-Staffing
As a staffing firm, improving the candidate experience has been key to staying competitive during an ongoing labor shortage. All-In-Staffing has worked to overcome applicants' negative perceptions of staffing firms and the myth that they only give candidates access to temporary, short-term placements. Becoming more appealing to applicants and changing their perceptions required a new, more digital approach.
Applying from anywhere, anytime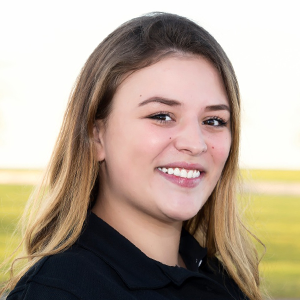 All-In Staffing's Office Manager, Marissa Delgado, helped oversee the changes, training all the recruiters in the transition from paper to digital. She was well-placed to see the impact.
Before going digital, many candidates were reluctant to go into the office, unwilling to waste gas or time on a position that wasn't guaranteed. Online applications were fast becoming the norm, so All-In Staffing needed to meet candidates where they were.
Working with a PCRecruiter consultant, Marissa and Mike reviewed their old on-paper forms and revised their data collection for the online world. They cut down on the work required of candidates, collecting only the necessary information.
Our online application now takes 20 minutes. Tops. Now applicants can do it from anywhere, as opposed to coming into our office. It saves them — and us — a lot of time.

Marissa Delgado, Office Manager, All-In Staffing
Not only has online recruiting made it easier for applicants, it's also improved things from the recruiters' standpoint as well. They can screen more candidates, and screen them before meeting in person, which saves everyone time.
Making use of online recruiting data across locations
All-In Staffing found great efficiency improvements by eliminating the need for manual filing and the back and forth between the screen and a manual filing system. Not only do digital candidate records take up far less space than paper records, they're also much easier to reference and share.
That's especially important for All-In Staffing, who are distributed over three office locations. Regardless of where they're based, their recruiters can now access every file without putting in a request to another office. Records are secure and centralized, which means they're accessible and easy to update by everyone who needs them, when they need them.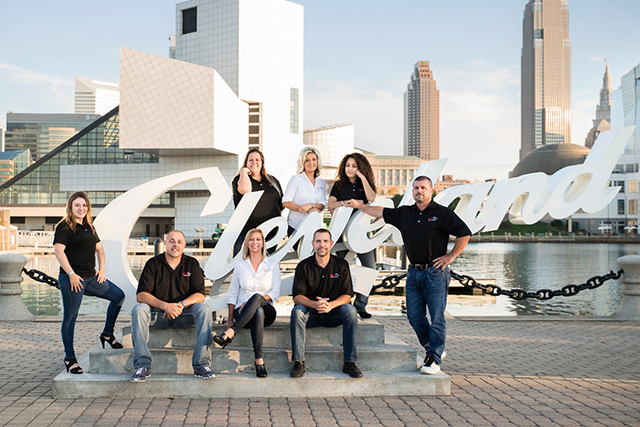 Make a plan, make the change
Every firm and every recruiter has their own unique way of doing things, and going digital means change, which can be daunting. However, re-contextualizing a legacy paper-based process for the digital realm can also be a great opportunity to decide what information is actually needed at what step in the process.
Unlike a paper application, where everything must be collected at once, while the candidate is in the office or holding the paper, a digital format makes it easy to collect the minimum to get rolling and to augment the record via emailed questionnaires or other follow-ups if and when the extra details are required.
Going paperless means reimagining your processes and workflows in a whole new context. When done with forethought, expert guidance, and the right recruitment CRM / ATS, it benefits clients, candidates, and recruiters alike.
Discover how PCRecruiter can help digitize and optimize your recruitment processes. Book a demo